Boris Johnson admits again there's no evidence of Russian interference in British politics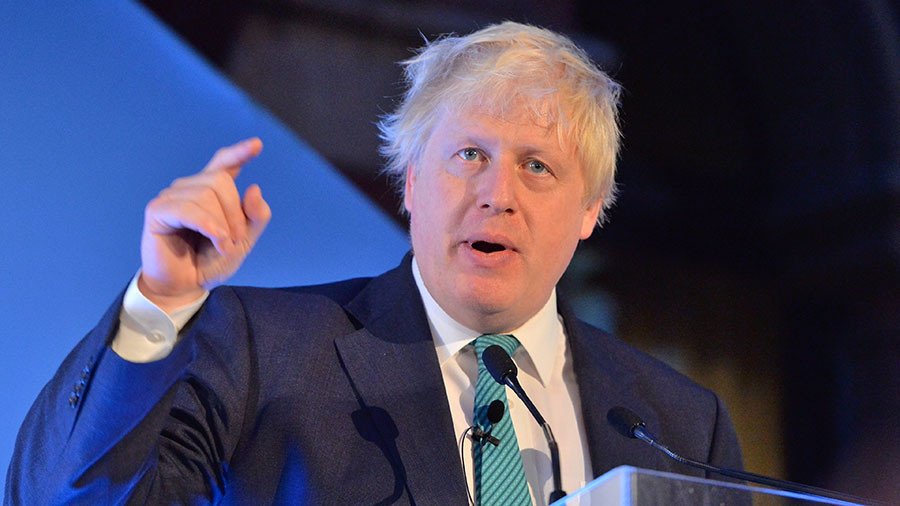 Boris Johnson has once again admitted to MPs there is no evidence Russia has ever sought to interfere with British votes. The foreign secretary's comments come just days after Theresa May was also forced to reject allegations Russia interfered in Brexit.
Despite both the prime minister and Johnson conceding on numerous occasions there has been no Russian involvement in British democracy, the issue continues to be raised in Parliament. Less than two weeks ago Johnson said there was "not a sausage" of evidence against Russia.
Speaking in the House of Commons on Tuesday, Johnson said: "We've seen no evidence of any country successfully interfering with our robust electoral system." Without citing any evidence, he went on to say: "But we know of course that Russia seeks to undermine our institutions using disinformation to further their ends including on social media and the best guarantee against that is a free open press and an accessible media."
Johnson added that allegations of "election meddling" by Russia given by May were referring to examples outside the UK. "She made that clear," Johnson claimed.
During a speech at the Lord Mayor's Banquet last week, May accused Russia of meddling in European elections, hacking attacks on Western government institutions and spreading fake news – without citing any evidence.
At Prime Minister's Questions later in the week, May was forced to admit no such interference has occurred in the UK. She was responding to a question from Labour MP Mary Creagh, who referenced a report in the Times that said around 400 Russian-based Twitter accounts posted on the Brexit referendum. What the MP failed to mention was that 78 percent of the tweets examined were posted after the June 16 referendum.
May has ratcheted up the rhetoric on Russia in recent weeks. At her speech at the Lord Mayor's Banquet, she claimed Russia is "threatening the international order on which we all depend," alleging that Moscow has been doing so by "meddling in elections, and hacking the Danish Ministry of Defense and the Bundestag [German parliament] among many others."
"We know what you are doing. And you will not succeed," she said, adding that Russia should not underestimate the stability and "enduring attraction" of Western society.
In response, Konstantin Kosachev, head of the Russian Federation Council Committee on Foreign Affairs, wrote in a Facebook post that May's speech was "surprisingly full of ideological clichés." He added: "The mistake is that this conflict is not ideological and there will be no 'triumph of Western values' this time, no one is fighting them here."
Russia's ambassador to the UK, Alexander Yakovenko, says that any notion of Russian interference in Brexit is "outright insulting for the British government and the British people."
In the wake of US media reports claiming Russia meddled in the US election, politicians and media outlets across Europe began speculating about how Moscow may have attempted to interfere in their countries' affairs. Russian Foreign Minister Sergey Lavrov has called the claims ridiculous, emphasizing there is no proof Russia has been involved in any external election processes.
Earlier this month, Johnson was also forced to admit in the House of Commons that Britain could not pinpoint any specific Russian cyberattacks in the UK.
You can share this story on social media: