No evidence Russia ever meddled in UK democracy – Boris Johnson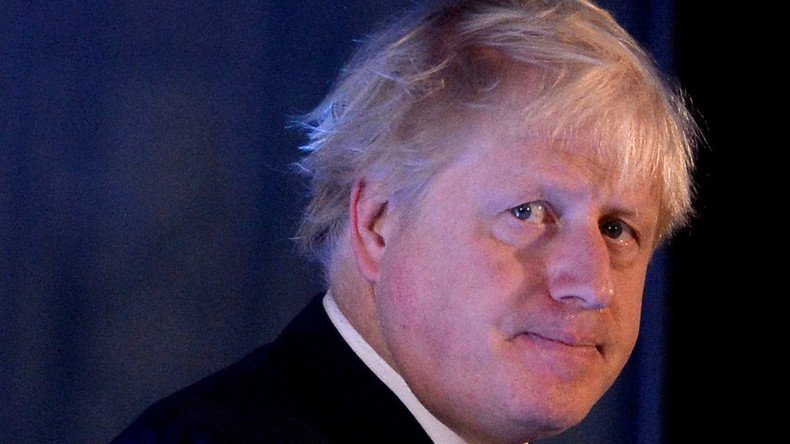 Foreign Secretary Boris Johnson has conceded there is no evidence Russia has ever sought to interfere with British votes. Asked on Wednesday whether he believed Russia had any involvement in the UK election, he said: "I haven't seen a sausage."
His comments come as Prime Minister Theresa May voiced concern over alleged Russian attempts to meddle in foreign states' democracies. She told parliament: "We take very seriously issues of Russian intervention, or Russian attempts to intervene, in electoral processes or in the democratic processes of any country."
Her statement comes in the wake of a newly-launched probe by Britain's Electoral Commission into how leading anti-EU campaigner Arron Banks was funded for his Brexit campaign, and whether it breached referendum rules.
Banks has dismissed the probe, and said it is being driven by unsubstantiated rumors of Russian interference in the referendum.
"Allegations of Brexit being funded by the Russians… are complete bollocks from beginning to end," Banks said in a statement, adding that the investigation was "the Remain establishment once again trying to discredit the result, and it's all starting to get rather boring!" He signed off "nostrovia," a misspelling of 'na zdorovye,' which is Russian for 'cheers!'
When asked to comment on the investigation, however, Johnson said: "No, I haven't seen any (evidence), not a sausage… As far as I know they have played no role."
Russia's ambassador to the UK, Alexander Yakovenko, says that any notion of Russian interference in Brexit is "outright insulting for the British government and the British people."
In the wake of US media reports claiming Russia meddled in the US election, politicians and media outlets across Europe began speculating about how Moscow may have attempted to interfere in their countries' affairs. Russian Foreign Minister Sergey Lavrov has called the claims ridiculous, emphasizing there is no proof Russia has been involved in any election processes.
Earlier this month, Johnson admitted in the House of Commons that Britain could not pinpoint any specific Russian cyberattacks in the UK.
You can share this story on social media: