A sign of the times? Poor children officially fatter than rich kids, study proves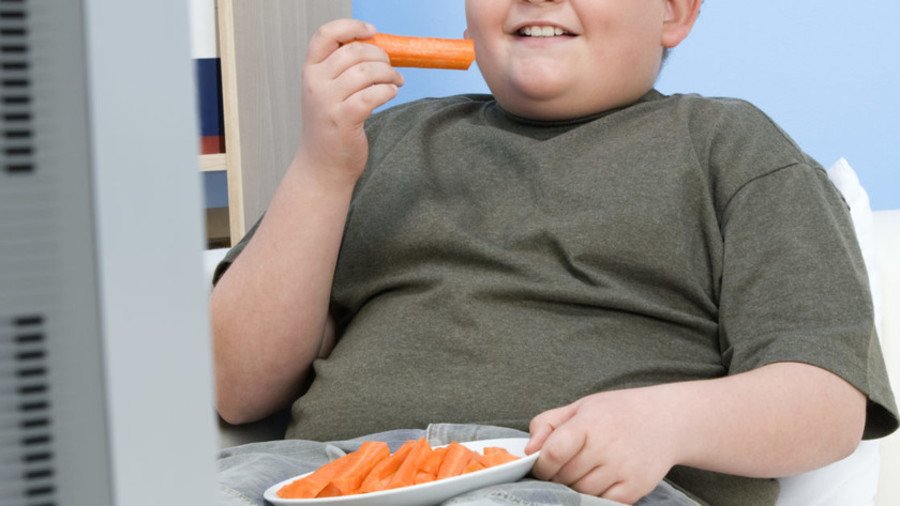 Poor children are now officially fatter than their rich-kid counterparts. A new study has revealed that kids from poorer families weigh more for the first time in history – a reversal of the traditional weight-wealth pattern.
Researchers looked at data collated from 5,400 babies born in 1946, 17,200 born in 1958, 17,300 in 1970, and 16,000 in 2001. The average child is 6.35kg heavier by the time they reach 15 years than kids born in the 1940s. They also have a higher body mass index (BMI) despite an increase in height. The study also found that 11-year-old children from poorer households have closed the 4.1cm height gap that existed in the 1940s to 1.2cm, but now weigh more.
University College London research officer David Bann carried out the study. He said that the introduction of fast food into the modern diet has had a significant impact. "From the 1980s onwards is when the obesity epidemic really hit the UK," he said.
"That's when the pattern of our diets changed and people became more sedentary. In the past, diets in some respect were healthier, children had more vegetables than now. You have to change the environment, make it more difficult to gain weight rather than leave it to the individual. Children and families are trying their best. The focus on individual willpower does not seem to be successful," he added.
READ MORE: 'Social media companies are failing children': MP proposes screen time limits for kids
The UK government is considering further sanctions on fast-food advertising, following a rule change in July 2017. The rule crackdown focused on how children were targeted by advertising agencies in relation to fast food. Subsequently, advertisers could not target ads at children under 16 for food or drink products that are high in fat, salt and sugar; and popular cartoon characters can no longer be used in food-related ads, unless they are used to promote healthy foods. Dr Bann said that his researched highlighted a need for such policies.
Russell Viner of the Royal College of Pediatrics and Child Health said the findings showed an extraordinary new pattern, without precedent in human history. "It's a reversal of thousands of years of human history and it's happened in just 30 or 40 years," he said. "Poverty meant not enough calories. Now poverty is linked with poor calories, the wrong calories and too many calories."
Think your friends would be interested? Share this story!
You can share this story on social media: