Fearing Russia 101: UK news service for kids says Putin may be 'most dangerous leader since Hitler'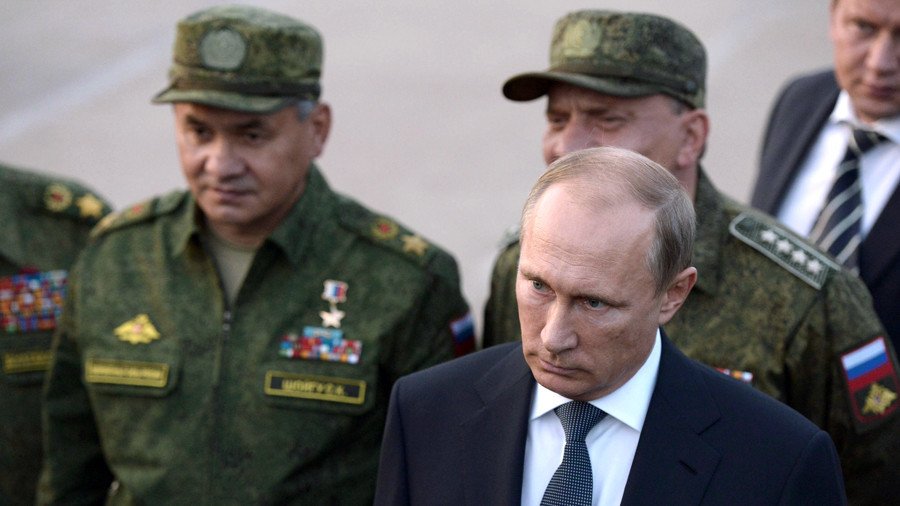 In case pupils in the UK don't understand the headlines on Russia and its president, a special publication for kids explains how "toxic Putin" is poisoning the West, without bothering to distinguish between fact and allegation.
The Day, a news website that produces short articles about current affairs meant to be used as teaching aids in British schools, has offered students two alternatives to believe about Vladimir Putin: he is either Europe's "most dangerous leader since Hitler," or a puffed up figure attacking other nations out of weakness.
The alternatives are a classic example of 'Russophrenia' – a popular notion claiming that Russia is both the biggest threat to humanity and a country on the brink of collapse. Apparently, some media in the UK want to impose the condition on readers before they even grow up. One in three schools is subscribed to the publication.
The article, titled "'Toxic' Putin on mission to poison the West," recounts the many accusations against the Russian government, from shooting down the flight MH17 over Ukraine, to waging a "digital blitzkrieg" against Europe and ordering a chemical weapon attack against Sergei Skripal, while carefully avoiding making a statement out of each.
The article omits crucial context about all these instances and claims that "Putin merely smirks and denies everything." He actually says "show the public your proof." It also claims that Putin "sits on stockpiles of… chemical weapons." Children are apparently not expected to double check the claims; otherwise they would find out that Russia destroyed all of its declared stockpiles last year.
The article offers two viewpoints on "Vlad guy" Putin – he is either strong and dangerous to the free world, or week and dangerous. The idea that he is being vilified to sell hostility towards Russia to the British public is, of course, not an option. Who would accuse the government of, for example, lying to its people that a foreign leader has weapons of mass destruction and wants to use them against Europe to sell an invasion that its American counterparts want so much?
In his mission statement, The Day Editor-in-Chief Richard Addis says he started the news service in January 2011 with the goal of addressing economic injustice and helping children from poor backgrounds learn about how the world works.
"We launched The Day for schools and colleges to help explain current affairs in short articles written and illustrated with great care by our own staff writers and graphic artists; to be a serious briefing service for everyone, not just the people at the top of the pyramid; to help replace the conversation many do not have at home; to pick out the underlying issues that are shaping the world; and to help readers ask good questions rather than believe they have the answers," he wrote.
Ironically, the suggested activities underneath the piece – illustrated with a picture of Putin with reflections of a nuclear explosion mushrooming in his glasses – leave very little room for children to question and think for themselves.
In another bit of irony, The Day also republished an op-ed defending opposition leader Jeremy Corbyn, who came under fire for asking the UK government for evidence before rushing to blame Russia for the Skripal poisoning. It actually shares RT's encouragement to question the mainstream media (while hilariously showing RT footage as an example of the mainstream media in its promo clip). Apparently, this notion does not extend to challenging the centuries-old British orthodoxy: Russia is the enemy.
Think your friends would be interested? Share this story!
You can share this story on social media: