Top barrister claims to have 'unambiguous' confirmation that BBC codes negative Corbyn messages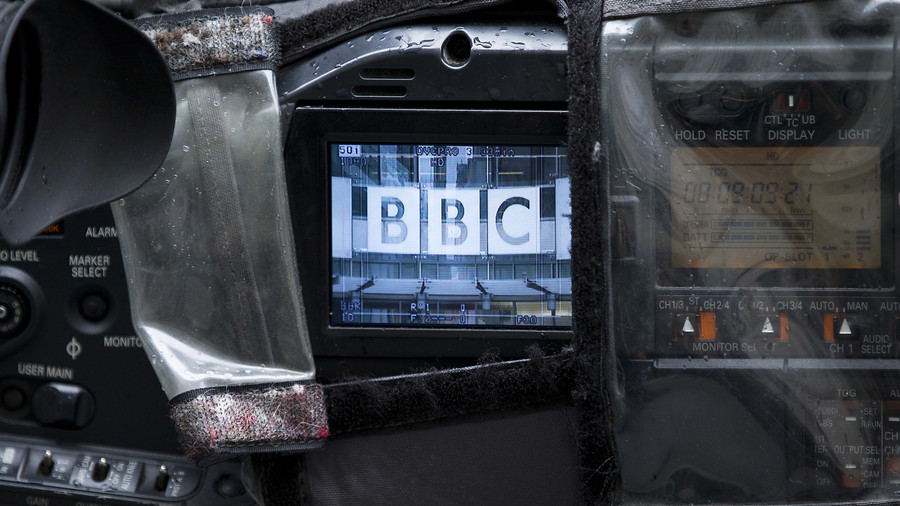 A top UK barrister has claimed to be in possession of a letter that "unambiguously" confirms the BBC codes negative messages about Jeremy Corbyn in its imagery. Jo Maugham QC said the letter was sent to him by a senior BBC figure.
Maugham stirred controversy after he tweeted on Monday that a senior BBC figure had "explicitly and unambiguously" outlined the broadcaster's methods. He said he would "swear" on the truth of his tweets.
It comes after BBC Two's flagship Newsnight program was accused of "extreme bias" as Corbyn was shown alongside Russian imagery during a report on the Sergei Skripal poisoning. Guardian columnist Owen Jones accused the program of photoshopping the Labour leader after he called for more evidence on the ex-spy's poisoning before squarely accusing the Kremlin of being behind the attack. A claim the BBC denied.
READ MORE: 'Extreme bias': BBC blasted for Corbyn Bolshevik backdrop on Newsnight
"Yesterday the background of your program you had Jeremy Corbyn dressed up against the Kremlin skyline, dressed up as a Soviet stooge. You even photoshopped his hat to look more Russian," Jones said. "People should complain to the BBC about that kind of thing," the left-wing columnist told presenter Evan Davis on Friday.
The QC's tweet was met with widespread backlash on Twitter as people called into question the validity of his claims.
One tweet replied: "I generally think you are right about a lot, but this? Sorry, but no. You must, surely, know a few BBC employees? Well, I do too, and they are a broad church, with politics all over the place. None of them would accept a rule re coded messages though. Please re-evaluate?"
The QC defended himself saying he has no interest in lies, as he is not a Corbyn fan and that it is a "very big deal" to lie in his capacity as a QC. He wrote a blog post where he elaborated on the context and meaning of the tweet.
He said his source is "an individual at the BBC whose seniority and sphere of work is such that it could not sensibly be suggested that 'X' is not properly qualified to speak on such matters."
In a bid to win the public's trust, Maugham, who boasts almost 76,000 followers on Twitter, went on to say that he would "swear" on his tweets.
He added: "I am also prepared to consider asking a lawyer, who would be bound by a professional duty of confidentiality, to swear a witness statement saying that s/he has reviewed the written exchange between me and X and that my tweet and this blog post is accurate."
RT approached the BBC for comment, but the broadcaster said they will not release a statement as they have not had the chance to see any evidence of the claims. They did say, however, that some of the following tweets from BBC editors are representative of the wider organization's view.
If you like this story, share it with a friend!
You can share this story on social media: