'Campaign against RT is propaganda & McCarthyism' – journalist John Pilger
The campaign against RT in Britain amounts to McCarthyism and is part of a "carefully constructed drama" of trying to discredit the news organization, journalist and documentary filmmaker John Pilger told RT.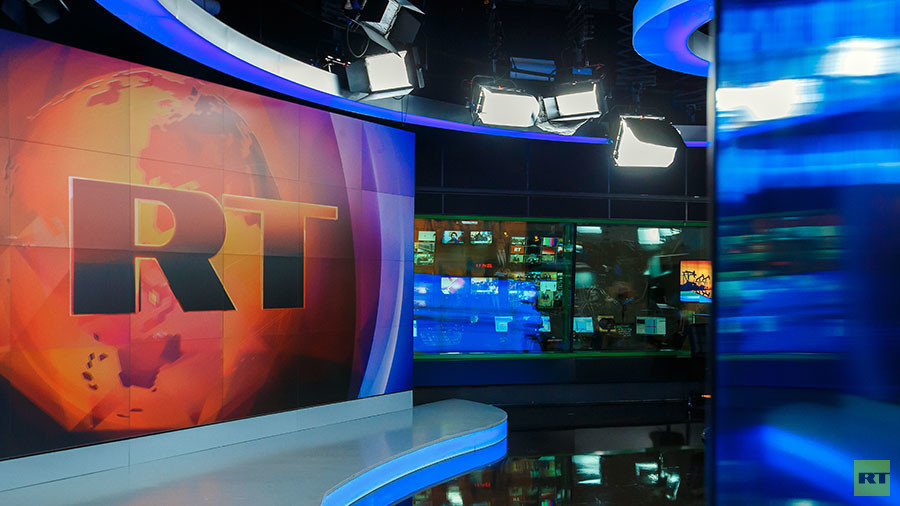 "I have done work for RT, the former head of the Scottish Parliament Alex Salmond has a program on RT," Pilger said, adding that the channel has some "very distinguished" people working for it.
"The campaign against RT, against people working on RT, is McCarthyite," he added. "It is a part of this propaganda, of this carefully constructed drama, of trying to discredit RT."
He spoke specifically of RT London, "which I know very well, as I'm often there." Pilger said RT is run by "highly experienced, respected people" who previously worked for other major outlets, including the BBC.
He called the campaign against RT by British media a "disgrace," and said part of the reason for the "drama in Salisbury" is to block a critical view - a move that he said is reminiscent of what happened during the Cold War.
Pilger's comments about Salisbury were made in reference to the poisoning of Sergei Skripal and his daughter on March 4. The UK has blamed the poisoning on Russia without providing any evidence.
In a separate interview with RT, Pilger said that most people in the UK and the US don't understand the "dangers of this propaganda."
"There is no evidence and this is so dangerous, with Russia being effectively pushed into a corner with these accusations," he said. " I'm a journalist who spent almost all my career working in the mainstream in Britain, and this is a propaganda campaign promoted specifically in the media and in the government."
The journalist also noted that Russia's active Novichok program - the nerve agent that Moscow has been accused of using in the attack on Skripal - was "verified as destroyed in September 2013 by the United Nations watchdog."
As Britain points the finger at Russia, Pilger reminded that the UK has its own history with nerve gas and chemical weapons. He referenced the "long and sinister record" of Porton Down, the center responsible for identifying the nerve agent used in the attack, which also happens to be located just a few miles from where Skripal and his daughter were found after falling ill. He recalled the Independent newspaper revealing in 2015 that Porton Down had been behind the government's experimentation of nerve gas agents on British citizens, including on the tube in London.
He also said that Britain's blame game over Skripal's poisoning is part of wider propaganda aimed at justifying NATO "ringing" Russia with missiles. "This is... part of the propaganda campaign that's been building for several years in order to justify the actions of NATO, Britain, and the US towards Russia. That's a fact," Pilger said. "Russia is ringed by missiles, it has NATO right up on its western border. This is unprecedented since the Second World War."
Pilger also noted that the UK has failed to heed Russia's request for a sample of the nerve agent allegedly used in the attack on Skripal. "Russia's request for a sample of this nerve agent has been turned down. British police have made no commentary on this, this is extraordinary. So you have an attempted murder, you have a crime scene, and you have no evidence."
In addition to having no evidence, Pilger also said there was no motive. "Why on Earth would Russia, on the eve of an election and on the eve of staging the world football cup, want to destroy, if you like, its international name with such a crime?"
Think your friends would be interested? Share this story!
You can share this story on social media: