'Dedication to evil': UK journalist slams Mourinho for RT signing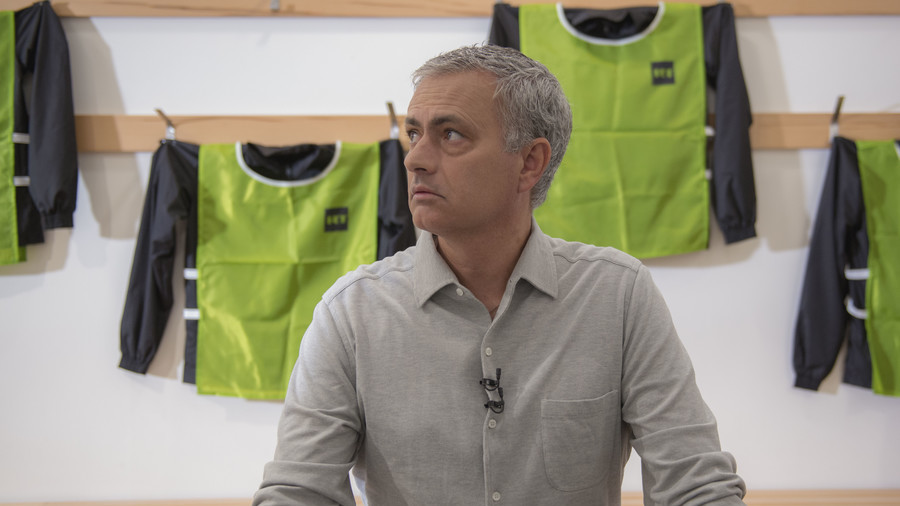 UK journalist Nooruddean Choudry has admonished Manchester United coach Jose Mourinho for his decision to provide punditry for RT during the Russia 2018 World Cup, sarcastically praising his "dedication to being evil."
Two-time Champions League winner Mourinho, 55, announced on Monday that he would provide expert analysis on RT during the channel's coverage of the tournament this summer. Seemingly unconvinced, Choudry fumed that the move was "peak villainy" by the Portuguese coach.
"You can say what you like about Mourinho, but you can't fault his dedication to being evil. He could've chosen any media outlet in the world, joining Putin's propaganda channel is peak villainy," Choudry moaned to his 95,000 followers.
Choudry has provided opinions for Joe.co.uk – a publication that identifies as 'the voice of men in Britain' – as well UK newspapers The Guardian and the Daily Mirror.
Ironically, the Daily Mirror was famously caught out by RT for exposing a supposed Russian football hooligan factory in Moscow, which turned out to be footage of locals traditionally celebrating a pancake festival.
The tweet provoked other social media users to ask Choudry which other outlets Mourinho should have chosen, questioning their supposed ethical transparency.
Belittling the responses, Choudry smugly followed his tweet with: "Loving the uppity reactions to this. In my experience, Sundays and Mondays are best for cashing in on uppitiness on Twitter."
Charismatic coach Mourinho will take the reins of RT's specially assembled World Cup team and will link up with legendary United goalkeeper Peter Schmeichel, who became part of the RT team in late 2017.
Astoundingly, cheesed-off Choudry's Mirror bio reads that he is actually a Man United fan, going on to say he "has lots of opinions on them and football in general. He expresses these through writing and playing around with images in a semi-amusing way."
Mourinho was much more upbeat about the appointment, beaming: "I am very happy to join the team at RT. I am looking forward to attending the World Cup in Russia this summer and sharing my insights into the games."
His enthusiasm was echoed by RT Editor-in-Chief Margarita Simonyan, who said: "We continue to put together the RT dream team. Now we have a coach."
Schmeichel will host a sports commentary series in the run-up to and throughout the World Cup.
Known as the 'Great Dane' during his playing days, Schmeichel won five Premier League titles, three FA Cups and one Champions League during a glittering career with the Reds, as well as the 1992 European Championships with Denmark, keeping a clean sheet in the final versus Germany.
By Danny Armstrong for RT Sport
You can share this story on social media: