As calls to ban RT resound, we asked Londoners: Is freedom of speech at risk? (VIDEO)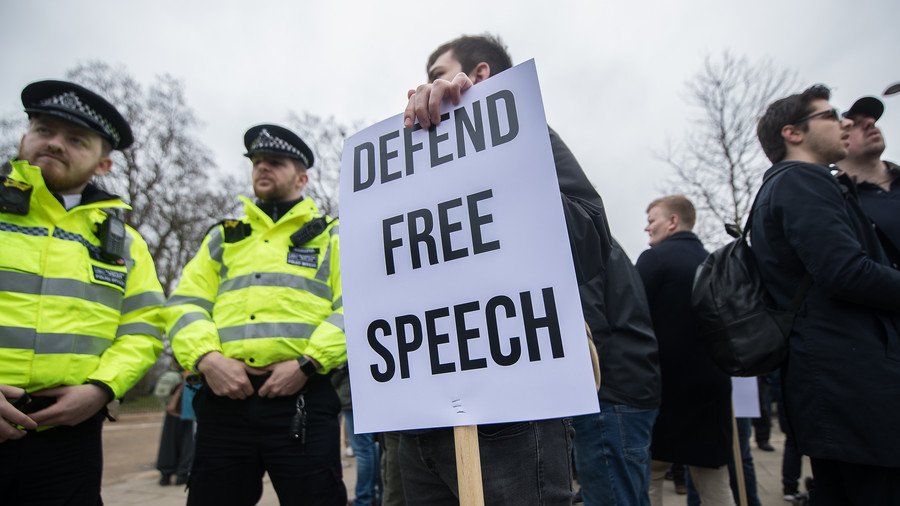 Following calls for RT to have its UK broadcasting license revoked, we asked Brits whether they think freedom of speech is at risk. A number of MPs have attacked the channel accusing it of "spreading propaganda."
Britain's media regulator Ofcom said on Tuesday that it may "consider the implications for RT's broadcast licenses" if it is determined that there was "an unlawful use of force by the Russian state against the UK." This referred to the poisoning of former double agent Sergei Skripal and his daughter Yulia in Salisbury last week.
Prime Minister Theresa May said on Wednesday that Russia was "culpable" for the attack. Ofcom has not issued any further statements regarding RT's status.
'In Case You Missed It' took to London's streets to ask Brits if they thought freedom of speech was under threat in the UK. Many suggested that Britain would be worthless if it started censoring different voices.
"Everyone should be able to voice their own opinion… and say how they feel," one woman said. Another respondent pointed out how critical free speech is to a democracy, saying: "Politically, I think freedom of speech and critiquing is crucial for progress."
Many have taken to Twitter to defend RT. One person tweeted to his Labour MP Stephen Doughty, who had joined the chorus of voices calling for RT's license to be revoked: "I am your constituent and I am repelled by your McCarthyite behaviour in attempting to clamp down on freedom of expression, and silence dissenting voices. I have voted for you in the past. I shall not do so again."
Others stressed the need for RT as an "antidote" to the BBC, while another person said banning the channel would be a "censorship disaster." Another user wrote: "[Banning RT] would be a flagrant violation of the fundamental right to freedom of speech."
If you like this story, share it with a friend!
You can share this story on social media: