Chelsea fans 'battered by Barcelona police' after Champions League match (VIDEO)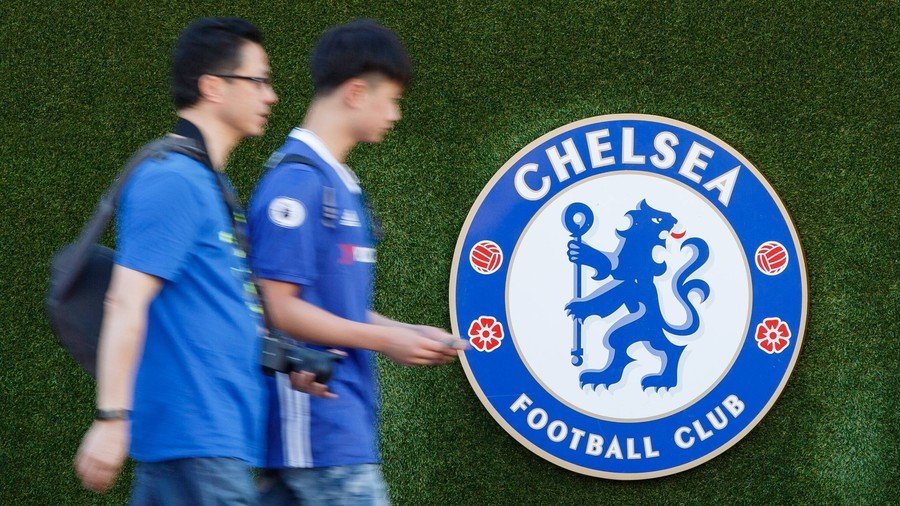 Chelsea fans were "treated like animals" as Spanish police reportedly beat them with batons following the football team's defeat to Barcelona on Wednesday. Some fans were reported to have been hurt in the "carnage."
Dramatic footage shows Chelsea fans scuffling with stewards during Wednesday's Champions League clash at the Camp Nou, Barcelona. Fans can be heard shouting "this is embarrassing." Another said on Twitter that he had "pepper spray all over my face."
Chelsea fans have been treated like animals getting into the Camp Nou tonight. Delayed so we missed kick off and hit with batons when we did. Crazy/scary scenes. This has to be sorted out. Away fans don't have one problem when they come to England. Not one.

— Olivia Buzaglo (@OliviaBuzaglo) March 14, 2018
Twitter user Johnny Apple said: "Coming out of the ground before the bridge there was a sudden surge. People pushed to the floor and as I turned around all I saw was Spanish police randomly pushing and hitting people. Carnage afterwards. Happy to give more info."
Another posted: "Myself and my 63 year old mother amongst hundreds of other Chelsea fans just got rushed on the floor by the Spanish police with their batons. Kids being hit we were all on piles on the floor."
The clash reportedly started after Chelsea fans started singing "Barcelona, you'll always be Spain." Others, however, claim fans were victims of an "unprovoked" attack at the hands of authorities.
One fan added on Twitter that there were "women crying as police hit fans and we were crushed into narrow passageways."
It prompted Chelsea FC to call for any eye witnesses to come forward. They said in a statement: "We are aware of reports of incidents outside the ground before the game where a number of Chelsea fans were hurt. We ask that our supporters contact us with accounts of their experiences of this evening's arrival at the stadium so that we can take this up properly with the authorities."
Chelsea were eliminated from the competition, losing 4-1 on aggregate after a 3-0 defeat at the Camp Nou last night. Superstar Leo Messi grabbed two goals in the process.
If you like this story, share it with a friend!
You can share this story on social media: