Daily Mail's 'racism' against Skepta, Wiley & grime music causes Twitter outrage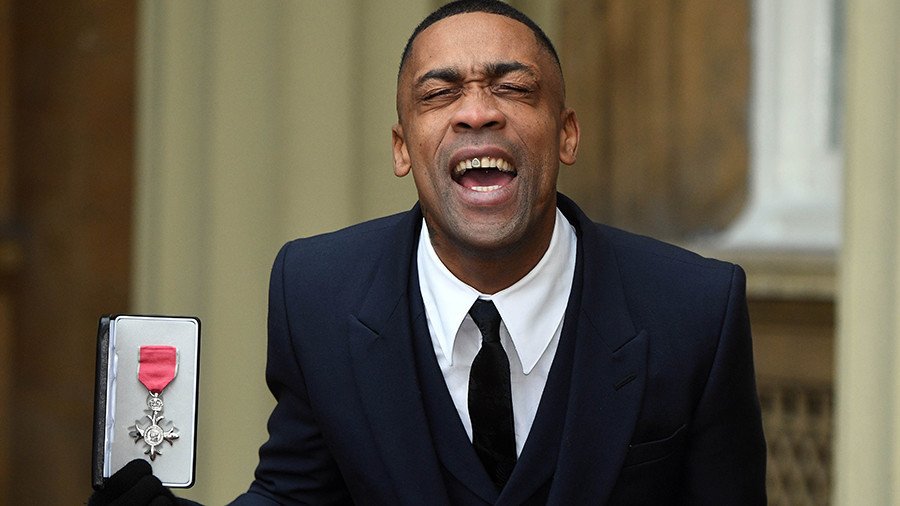 A UK radio DJ has slammed the Daily Mail after it focused on the criminal history of black musicians interviewed for a spread on grime music. The paper is now being torn to shreds on Twitter, with users branding it racist.
Meet the "two faces of grime (that's British rap with violence and expletives)," said the headline introducing the spread, emblazoned across the top of the page. Jamz Ldn, a DJ for Radar Radio London, snapped the spread on Sunday, sharing it on Twitter and sparking social media outrage. "There really is a special place in hell reserved for the daily mail and all it's reporters," Jamz Ldn tweeted, sharing the accompanying screenshot of the grime spread.
The two articles looked at Naomi Campbell and her "toyboy music star" lover Skepta. A few paragraphs into the story, to introduce the musician – whose real name is Joseph Junior Adenuga – the Mail launched into a detailed account of the rapper's criminal past. Some are questioning the relevance of Skepta's background.
"The heavily tattooed musician, whose best friend was stabbed to death in 2015, escaped a life of gangs, crime, and drugs by following a career in music," the article, written by show business reporter Susie Coen, reads. "He used to carry a weapon… and was given community service for committing (grievous bodily harm) in 2015."
The story underneath, titled "Grime does pay! MBE for drug-dealer turned rapper," recounted in significant detail music star Wiley's history of knife attacks and "selling class A drugs including crack". It also looked at Wiley's troubled upbringing on the streets of London.
The piece, written by Mail show business reporter Faye White, seemed scant on details of the rapper's visit to Buckingham Palace to pick up his MBE in the 2018 New Year honors list for his services to music. On Friday, the 39-year-old was photographed with his award – unable to contain his joy as he proudly held up his MBE for photographs at the palace.
Jamz London took aim at the two reporters, tagging them on Twitter to call them out. "On behalf of the entire community I'd like to tell you both to suck your mums. Which I'm sure isn't new to you based on the extensive inbreeding that clearly plagues your families," he wrote.
"...not again, they just don't wanna see us black people winning, but we gonna keep winning anyway," one Twitter user wrote.
"What relevance does it have to Skepta being on the cover of GQ? Not his albums or awards or achievement. Why mention he used to carry a weapon? Why say it's called a strap? It only promotes negative things about the artist," another queried.
Others simply labeled the Daily Mail as racist.
A small minority on Twitter stuck up for the pieces, stating that the articles were merely badly written and not racist.
Some targeted the journalists responsible, and others called for them to be reported to the Independent Press Standards Organisation.
The articles, published by the Tory-supporting paper, come only days after grime artist Stormzy lashed out at Prime Minister Theresa May at the Brit awards. Stormzy called the UK PM out on stage, asking her where the financial support was for victims of the Grenfell Tower tragedy.
Think your friends would be interested? Share this story!
You can share this story on social media: