Teen jailed for life after police thwart terrorist attack on Justin Bieber concert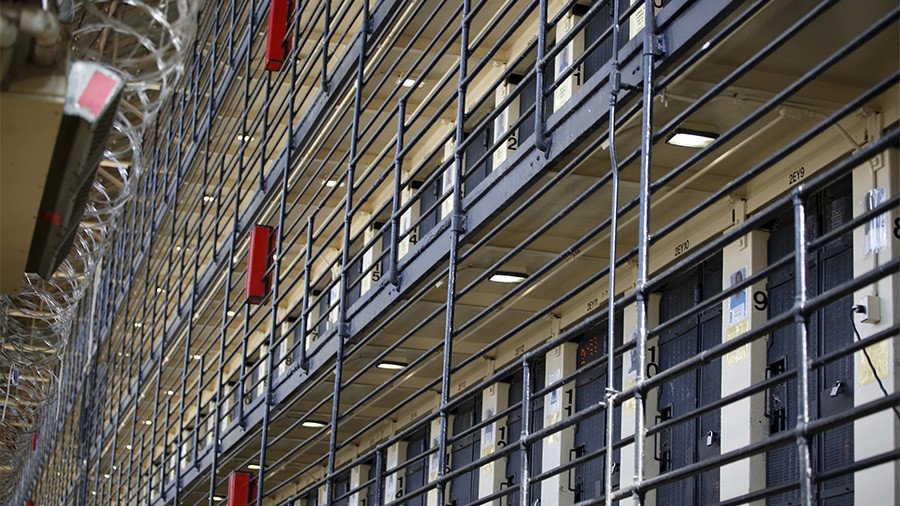 A Welsh teen has been jailed for life for planning a terrorist attack on a Justin Bieber concert. The boy was caught by police with a hammer and "martyrdom letter", that declared him a soldier of the Islamic State.
17-year-old Lloyd Gunton from Rhondda Cynon Taff was arrested in June 2017. He was captured by police on the same day as a Bieber concert, and will serve a minimum of 11 years of his life sentence.

Birmingham Crown Court heard that the teenager had looked online for information about the event's security. He also had a copy of the concert poster saved on his computer. Police also found a kitchen knife, a claw hammer, and a "martyrdom letter" in Gunton's school backpack when they searched his home.

"I am a soldier of the Islamic State," the letter read. "I have attacked Cardiff today because your government keep (sic) on bombing targets in Syria and Iraq. There will be more attacks in the future."

The teen has denied preparing to commit acts of terrorism and four other terrorism charges against him. He told the court that he did not believe in Islam, did not possess a copy of the Qur'an, did not believe in Islam and ate ham, but he did have a "stupid interest in the gory."

He did admit that he was curious about ISIS, but he said that he "never thought about actually" carrying out an attack.

"I wanted to see how easy it was for people who had an interest in terrorism to go online and get information because the police and the government are trying to crack down on terrorism and radicalisation," the teen said. "I wanted to see if it was possible, not for me but from someone else's point of view."

However, Sue Hemming from the Crown Prosecution Service had no doubt that the teen intended to carry out the attacks.

"This teenager's behaviour over many months leaves no doubt that he intended to kill and maim as many people as possible in an attack reminiscent of the incident on Westminster Bridge," Hemming said.

"The CPS presented overwhelming evidence that he was prepared to die for [an] extremist worldview and he will now rightly face the prospect of a substantial prison sentence."

Judge Mark Wall QC described the items found in the former A-level student's backpack as a "terrorist's kit." He said it was clear from the teen's Instagram posts in English and Arabic that Gunton, who lived on a farm, had planned to launch an attack.

"I sentence you on the basis that at the time of your arrest you were within hours of committing an act of atrocity on the streets of Cardiff," Wall said. "It is clear that Cardiff was your target. In particular, you had made a number of online searches in connection with a concert that was being given by Justin Bieber at the stadium in Cardiff on 30 June."

"Whether you would have targeted people attending that concert or others going about their lawful business in Cardiff that night is not certain. It is not possible to estimate how many people would have been murdered or seriously injured by your actions, as the attack was foiled before you could undertake it."

"I am sure that you planned not just the killing of one person but rather mass murder. In my judgment, I must pass an indeterminate sentence. Your actions show a total disregard for human life. I cannot foresee a time when I can be confident that your danger will have ended or decreased sufficiently to enable me to pass a determinate or extended sentence."

Since he was charged, Gunton has been diagnosed with autistic spectrum disorder. However, jurors at Birmingham Crown Court heard that this would not have affected his ability to make decisions.
Think your friends would be interested? Share this story!
You can share this story on social media: