Fury over Commons 'filibustering' as Labour MPs turn on each other over cannabis bill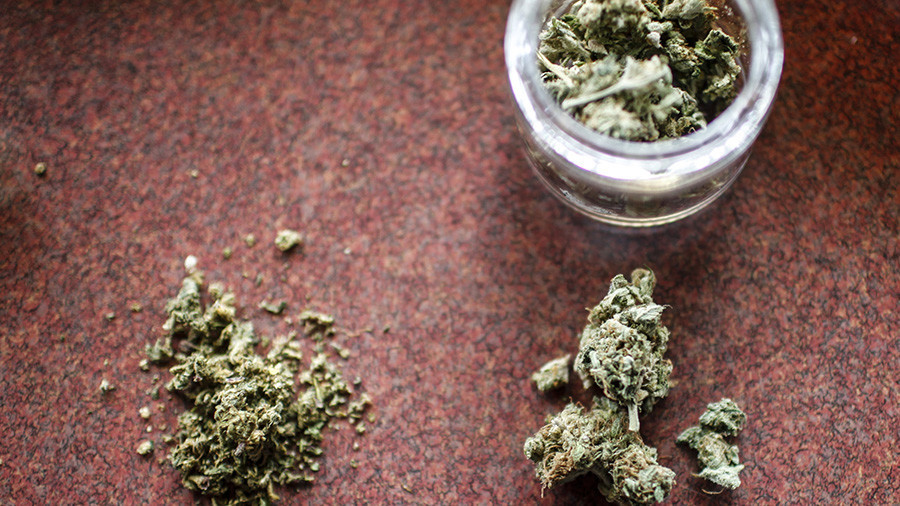 A furious debate over MPs' behavior in Parliament has erupted after a bill on cannabis reform was narrowly avoided in the House of Commons. And Twitter has exploded.
Labour MP Paul Flynn was visibly astounded today as his colleagues – on both sides of the house – took so long to discuss other private members' bills, they ran short of time to address the cannabis reform bill he brought forward.
Flynn, along with many Tory MPs, is calling for an urgent review of cannabis law as sick people in the UK have no access to the Class B drug which could relieve their pain. Social media users, as well as Flynn, accused MPs of "filibustering" – or talking for so long a vote or debate cannot be held.
However, when he accused his colleagues of the practice, Epping Forest Tory Eleanor Lang snapped at him from the speaker's chair. Flynn took aim at his Labour colleague, Sandy Martin MP, who he said talked so long the bill was avoided.
Social media users were infuriated. Many are waiting to find out about cannabis reform to help with the pain suffered by loved ones.
Cannabis could be legalized for medicinal use in Britain within the next two years, a leading campaign group has claimed, as the UK parliament is set to consider a bill dealing with the class-B drug.
Despite this, there is a growing feeling among cannabis campaigners that the UK will soon pass legislation to allow for the use of medicinal marijuana. Speaking exclusively to RT, Peter Reynolds from Clear said a number of Tory MPs are now backing the use of the class-B drug to treat people with cancer and epilepsy.
"It is very unlikely the second reading will be heard, most of them never get heard because there's simply no time for it," he said. "[But] more Tory MPs are beginning to support cannabis law reform. This is not something which will happen under Theresa May, because she is talking about a 'war on drugs.' Once she has gone, I believe laws could be reformed within two years – perhaps within a year."
MPs are scheduled to debate the second reading of the private members' bill on cannabis law reform in parliament, brought by Labour's Paul Flynn. The bill is currently at the center of a national debate after the heartbreaking story of a child with epilepsy was brought to the attention of the Commons this week.
Conservative MP for Reigate Crispin Blunt asked an urgent question about why the Home Office denied a family's request for a license to treat their son with cannabis, which reduces his epileptic fits dramatically.
The UK government argues that medicinal cannabis must go through the same rigorous testing that is applied to regular medicine. Some law makers argue legalization will increase the use of cannabis for recreation. "Cannabis medicine contains 500 different molecules, all the other medicines, around 99 percent, contain one molecule," Reynolds explained.
"You cannot apply the same process of regulation to single-molecule medicine for a medicine with 500 molecules. This is absurd. It is simply an excuse. The difference is recognized in other countries. In Holland, they have an Office for Medicinal Cannabis (OMC). There are also separate authorities in the US.
"Here, this government is just using the excuse of regulation to push cannabis through a system of medical trials costing tens of millions of pounds. We are talking about probably the oldest medicine known to man. There is archaeological evidence we have been using cannabis as medicine for 10,000 years. That's the longest clinical trial of a medicine in history."
However, Reynolds was keen to assert that cannabis "is not the miracle cure that many people claim, and it does not cure cancer. It has been proven it does help with palliative patients, it does help with chemotherapy, and it does help with epilepsy. There are now tens of thousands of cases to prove this."