Cannabis to become legal? Weed bill set for UK parliament this week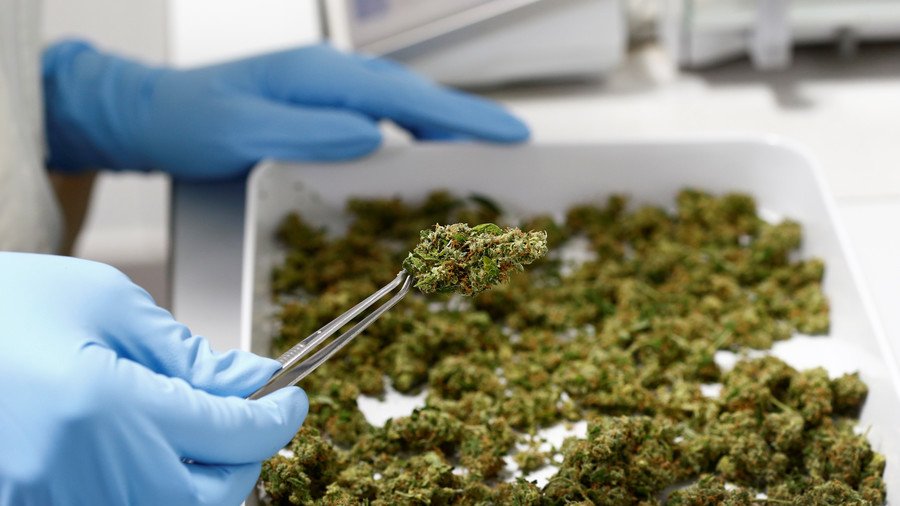 The UK parliament will debate a proposal to partially legalize cannabis this week, as campaigns in favor of using the drug for medicinal purposes gather momentum.
On Friday, politicians will revisit the issue in the first debate over the introduction of a right for sick people to use the cannabinoid drugs.
The second reading of the Legalisation of Cannabis (Medicinal Purposes) Bill will take place after it first appeared before MPs in October 2017. The bill proposes to "allow the production, supply, possession and use of cannabis and cannabis resin for medicinal purposes; and for connected purposes."
Cases of people treating illnesses with the class-B drug have prompted a wave of support for legalizing cannabis in the UK. One case that stunned medical minds was that of a six-year-old British boy who suffered from a rare form of epilepsy. The child was taken to the Netherlands by his parents, where he was administered with the drug.
He went from 30 seizures a day to going fit-free for 24 days, his parents said. His mother stressed that the dosage was minimal. Just three drops of cannabis oil were enough to help her son significantly reduce epileptic seizures.
Currently, anyone found in possession of cannabis can be sentenced to a maximum of five years in prison, an unlimited fine or both punishments under UK legislation. Increasingly, however, various UK police forces are choosing not to charge offenders caught with a small amount of the drug.
A number of high-profile figures have backed the campaign to legalize the substance, including Russell Brand, Sir Richard Branson and Sting.
Other nations have relaxed drug laws with a view to helping sick people. In Australia, Puerto Rico, Poland, Czech Republic, Canada, Croatia and Macedonia; some forms of cannabis are legal for medicinal purposes, while its cultivation is legal in Turkey for the same purposes.
However, a recent article in the Medical Journal of Australia suggested that people have been too quick to back the idea.
"The pace and scale of the introduction of medicinal cannabis are unprecedented and have raised challenges for health professionals, not so much because of its known addictive and psychoactive properties, but because its introduction has not followed the usual research-based safety and effectiveness processes," it said.
If you like this story, share it with a friend!
You can share this story on social media: