BoJo refused Moscow sit-down to discuss allegations of Brexit vote meddling - Russia's UK ambassador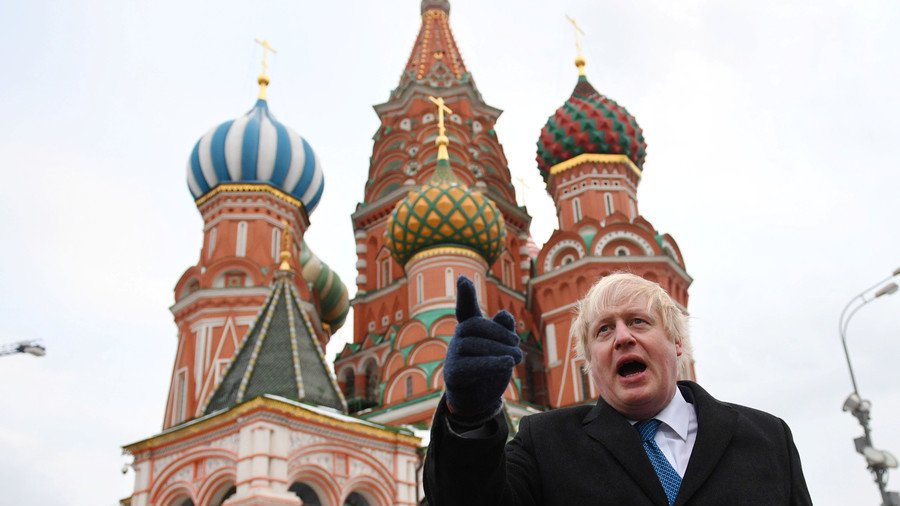 The Russian Embassy has called out Boris Johnson over accusations made in UK parliament that Russians meddled in the EU referendum. BoJo was allegedly invited to discuss the allegations during his trip to Moscow, but refused.
The Russian Ambassador to the UK, Alexander Yakovenko, told RT's Going Underground program that the foreign secretary was asked to sit down with Russian officials to discuss claims that Russia interfered in the 2016 EU referendum.
Yakovenko told host Afshin Rattansi that the foreign secretary's response was a flat-out "No".
When asked about the UK allegations into vote tampering, Yakovenko's answer was simple: "No - and I'll tell you why - because there are no facts."
"What is interesting…Boris Johnson was in Moscow on the 22nd of December and we discussed this problem," Yakovenko said.
"That was raised by [Russian Minister of Foreign Affairs Sergey] Lavrov. He said that, 'Mr. Secretary, you don't have any facts. We hear just the statements in the British press and they have not proved by anything. Why don't we have consultations between our specialists - Russian and British - and if you have any facts, if you have something in your hands, please present it to us and the professionals could sit down, talk about the sources, about the proof," Yakovenko said.
"You know what was the response? No."
"If you don't have anything, you can expect this kind of response," Yakovenko added.
Yakovenko denied the cyber-attack was from Moscow and highlighted the allegations of spying and actual war levied against them by the UK government. Defence secretary Gavin Williamson's explosive comments last month spooked Britons into believing that Russian's could kill "thousands and thousands and thousands" of UK citizens at any given moment.
Yakovenko debunked this myth, pointing out the hypocrisy of the allegations.
"Only British soldiers are standing on our borders," Yakovenko said. "This is in Estonia - 800 British soldiers are located there."
"It's not Russian soldiers on the border of Scotland or England, this is British soldiers on the border of Russia," he added.
Think your friends would be interested? Share this story!
You can share this story on social media: