Briton arrested on terrorism charges… because he fought against ISIS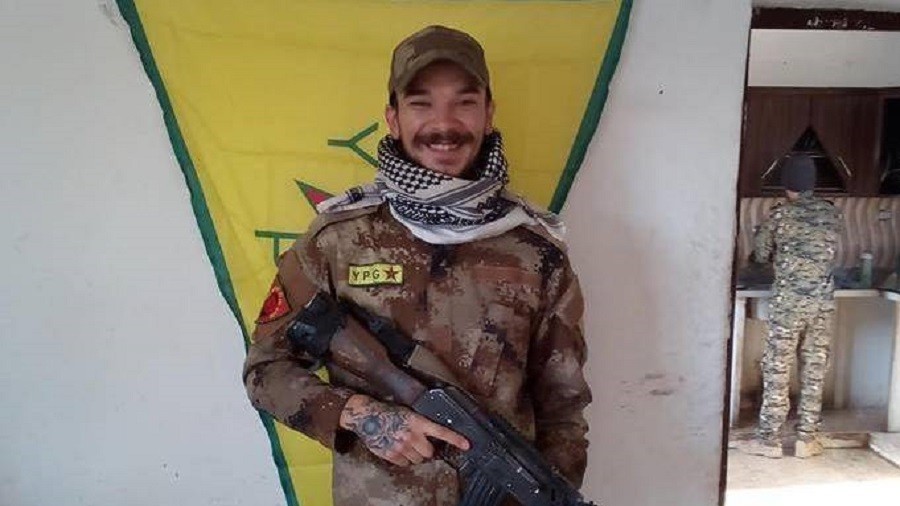 A British man will be charged with terrorism offences for fighting against Islamic State (IS, formerly ISIS) terrorists in Syria.
Merseyside man Aidan James was arrested at Liverpool Airport after returning to the country on February 14. The 27-year-old from Formby is being charged with one count of the preparation of acts of terrorism and two counts of attendance at a place used for terrorist training.
James will be charged for fighting with Kurdish forces in Syria, which the Home Office deems it a possible breach of UK terrorism laws. The Merseyside man is due to appear at Westminster Magistrates Court later.
Pictures of James show the father-of-one wearing military fatigues adorned with the insignia of the majority Syrian Kurdish militia, the People's Protection Units (YPG). The YPG have been one of the most effective ground forces against IS, contributing to the retaking of Mosul last summer.
James is the second Brit with YPG connections in a week to appear in court charged with terrorism offences.
Those who have traveled to fight against the so-called Caliphate in Iraq and Syria have been arrested upon return.
Counter-terrorism police have attempted to track down returnees through the government's Prevent program, which, ironically, is chiefly being used assess Britons who fought with IS upon their return home.
Since 2015, the government has warned those who have travelled to Syria and Iraq, to engage in conflict, that they will be facing legal consequences. Fighters have justified their actions by saying they have been fighting on the same side as the Western coalition, in trying to destroy IS.
YPG volunteer and British soldier James Matthews, 43, from Bristol is being charged with the similar offences as James, namely the accusation that he attended a place or places in Iraq and Syria where training was provided "for purposes connected with the commission or preparation of acts of terrorism."
The YPG have been militarily supported by the US, which has provided arms to the group and military assistance in their successful battle against IS. Due to the YPG's Kurdish influence they have been targeted by Turkish forces, who believe they are a proxy for the Kurdistan Worker's Party (PKK).
In Matthews' case, the magistrate, Emma Arbuthnot, said: "This is a very unusual case. It's certainly the first case this court has had in front of it, in numerous other alleged terrorism cases."
He will appear before the Old Bailey on March 1 in a case which will likely set the precedent for those which follow.
Like this story? Share it with a friend!