Labour & Momentum are biggest pushers of fake news, says Tory MP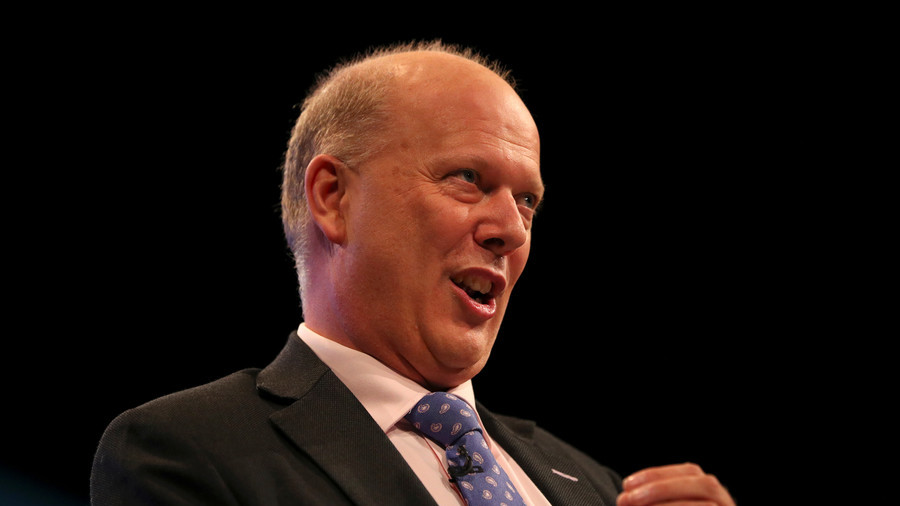 Tory MP Chris Grayling has branded the Labour Party and left-wing organization Momentum "the biggest purveyors of fake news in Britain today" in an explosive piece for the ConservativeHome website.
"All too often people don't look. They take what they read as gospel," Transport Secretary Grayling said.
"Time after time they push messages about us which are completely false, or which completely distort the truth."
Grayling took the chance to swipe at Labour, saying it was "their campaign to claim that we thought that animals were not sentient," only to have it grind to a halt "when several media outlets had to apologize to Michael Gove for misrepresenting our position."
"But not before many constituents had accused me and other MPs of not caring for animals," he said.
The Independent was among the first publication to circulate the false claim that Tory MPs had voted that animals lacked sentience. The newspaper reported that Conservatives "rejected all scientists and voted that animals don't feel pain."
Environment Secretary Gove was forced to issue a clarification, while Brexit minister Steve Baker said the report had been exposed as fake news.
Grayling warned that the UK can expect to see more fake news tactics in the coming months and years.
"They will portray us as uncaring and unthinking, and will use false examples to make their case. Labour-supporting think tanks will continue to pump out intentionally inaccurate information about the government's record.
"Hardly a day goes by without a Conservative MP reporting another outbreak of complete fiction from the left."
Meanwhile, a Labour source issued a withering assessment of Grayling's claims to PoliticsHome.
"ROFL (rolling on the floor laughing, for those not up with the cool kid's lingo).
"He should worry more about the real news in his day job – the catastrophic failure of privatisation on the East Coast mainline."
Grayling has himself been called out for making unsubstantiated claims about the effect of strike action on the railway system.
He claimed in 2016 that strikes had been the "prime cause of disruption" for passengers on Southern Rail. A Channel 4 Fact Check investigation debunked the claim, ruling that it was "not based on any statistical evidence."
Scottish Tory leader Ruth Davidson was also accused of spreading fake news with a tweet about the SNP allegedly stopping the flying of the Union Jack on the Queen's birthday.
Boris Johnson is another to be called out on spreading alleged falsities about Brexit money being used to fund the NHS, with shadow Brexit secretary Keir Starmer reporting the foreign secretary to the Statistics Authority watchdog.
Think your friends would be interested? Share this story!