Labour reports Boris Johnson to statistics watchdog over latest Brexit claim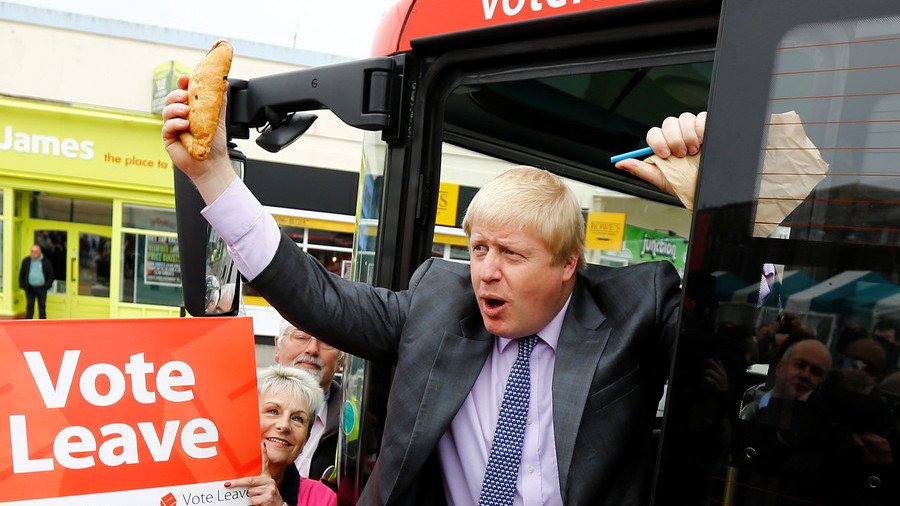 Labour has complained to the statistics watchdog about Boris Johnson's claim that even more than £350 million could be clawed back from the EU after Brexit. Johnson is misinforming the public, MP Keir Starmer says.
In a letter from Starmer, the shadow Brexit secretary, written to Statistics Authority chair David Norgrove, Starmer says "the £350m a week claim made by the 'Leave' campaign has been widely condemned as inaccurate and misleading."
"In September of last year the Statistics Authority wrote to the foreign secretary saying 'it is a clear misuse of official statistics', and yet, Mr Johnson has chosen to repeat this statement and expand on the claim even further. I would therefore be grateful if you could make a statement on the accuracy of the foreign secretary's most recent comments," Stramer added.
The letter, written Tuesday by the Shadow Secretary of State for Exiting the European Union, details the claims made by Johnson during the leave campaign.
Instead of shying away from the £350 million figure that was deemed a misuse of official statistics, Johnson has doubled down on his comments about the figures paid per week to the EU – stating that leave campaign could have used an even higher figure to push their agenda.
Johnson said the UK's weekly gross contribution would rise to £438m by the end of a post-Brexit transition period and insisted leave campaigners were right to pledge extra cash to the NHS.
In an exclusive interview with the Guardian, Johnson admitted that the figure, advertised on the side of Leave campaign's battle bus was an "error."
"We grossly underestimated the sum over which we would be able to take back control," he said.
The foreign secretary said about half the total could be paid into public services like the NHS.
"As and when the cash becomes available – and it won't until we leave – the NHS should be at the very top of the list," he said.
You can share this story on social media: