Milo Yiannopoulos falls for fake news story about male cervical smear tests live on air (VIDEO)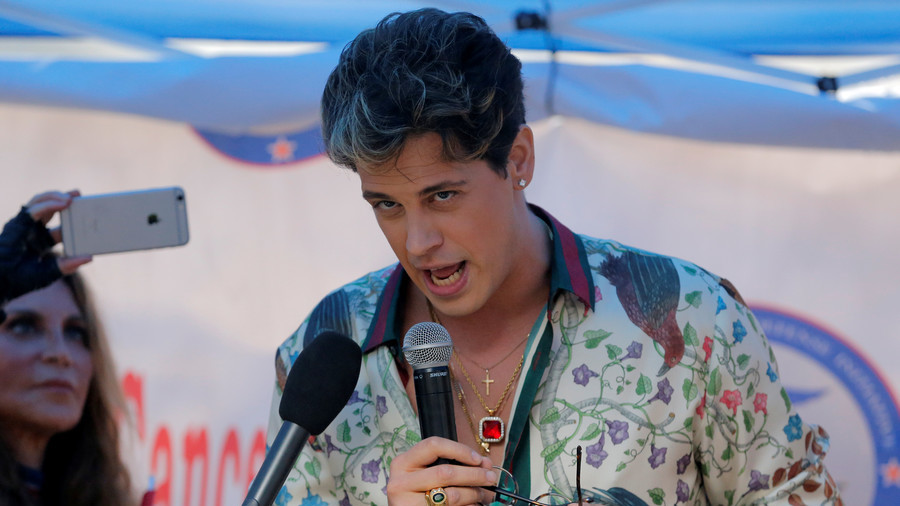 Far-right poster boy Milo Yiannopoulos has fallen for a fake news story, taking to YouTube to rant about a "landmark case" that will now (apparently) force the National Health Service (NHS) to offer cervical smear tests to men.
No stranger to controversy, the former senior editor of Breitbart News shot the five-minute live video to rant about what he believed to be an unbelievable news story… which is exactly what it was.
Posted by spoof news site the Southend News Network in October 2017, the article details the story of a men's rights activist who won the right to a cervical smear test, despite not having a cervix.
Yiannopoulos insisted at the start of the video that he had checked his facts and the following news story was not a fake. Perhaps if he had simply googled the Southend News Network like RT UK's news team did, he would have discovered the site is a spoof news source in about 0.52 seconds flat.
Even without a google search, there were a few other warning signs that should have given away that the article was a phony. For example, it was about a man named Nathan Grange-Vulva, fairtrade coffee shop owner and men's rights activist from Leigh-on-Sea.
In awe of the ludicrousness of what Yiannopoulos believed to be a real news story, he read the article out aloud.
"I've looked around… I promise this is real, it is a real thing from England," Yiannopoulos said, before he began to read.
"A landmark legal case at the High Court in London ended today with a panel of senior judges ruling that the NHS acted in a 'discriminatory manner' by not offering a cervical smear test to a 32-year-old man from Essex," Yiannopoulos read.
"Lord Honourable Justice Custis said that the hospital's original refusal was an 'incredibly attack on the right of the individual to self-align in terms of gender.'
"A number of doctors have given evidence over the last four weeks to argue the case that it is biologically impossible to have a cervical smear test when you are not in possession of a cervix.
"However, it is the judgement of this court that such a cavalier attitude by the NHS is a direct attack and insult towards anyone who is campaigning for gender equality in the United Kingdom," Yiannopoulos read, laughing.
The absurdity of the name Grange-Vulva appeared to have registered with the alt-right activist, although Yiannopoulos failed to realize that the whole news article was in fact a sham.
"The fact that it's a men's right activist suggests to me that it might have been a troll or stunt… they're trying to make a point about the lunacy of modern third wave nonsense," he said.
"It makes me feel angry as a British taxpayer," he added.
You can share this story on social media: