'Systematically murdered': Cancer-stricken Brit detained in Dubai describes 'barbaric' treatment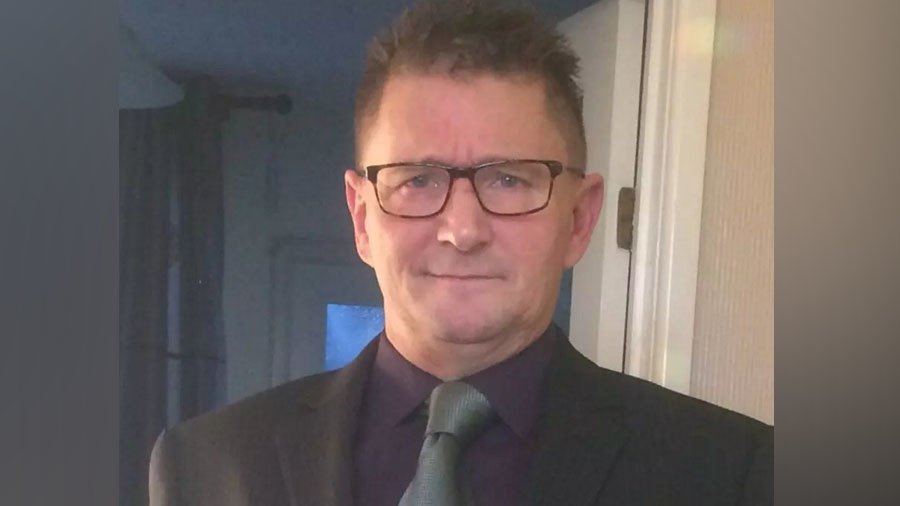 A British cancer victim claims he was being "systematically murdered by negligence and medical inexperience" while locked up in a Dubai prison for carrying "too much" of his prescribed medicine.
Perry Coppins, 61, was arrested in Dubai in November on the charge of possession and intent to use controlled drugs. He was only released and allowed to return to the UK last week.
The drugs were confiscated from Coppins despite his dependence on the pills in treating his Tourette syndrome, which he was diagnosed 21 years ago.
Maritime security officer, Coppins told RT the "withdrawal almost cost my life."
Describing the fierceness of his symptoms, he said: "I went into a fever, I was sweating and woke up blind."
Bent double by gastroenteritis, a symptom of the disease, he added: "I actually knew I was dying. I was totally convinced I wasn't going to make it back to England."
His condition was compounded by the cancer, which meant he "couldn't even urinate." His "agony" meant he was unable to walk.
Once fellow inmates brought Coppins' condition to the guards' attention, he was finally brought to hospital, where an urologist confirmed the tumor originally diagnosed in the UK three years ago.
But despite a local doctor confirming the medicines were vital to his patient, Coppins claims "none of the treatment was carried on in prison," and that he was back to square one as soon as he was returned behind the "locked, steel door" of his cell.
He was kept in "barbaric" conditions, Coppins said, as he and fellow inmates were forced to eat off the concrete floor, gobbling the food with their hands and on top of plastic bags as the facility lacked cutlery and table cloths.
He claimed the prison was like a "racket," where you had to pay an extortionate price for cigarettes and a sandwich.
That often left inmates in a starving condition, given the food provided by the detention center "wouldn't sustain lives," Coppins claims.
British man jailed in Dubai for WhatsApp message about dodgy car
Because of his physical condition, and the "sub-standard" food, the maritime security officer lost 40kg.
Reduced to a walking skeleton, the UAE authorities eventually let him off because they were "scared of me dying overnight," and tainting their reputation, Coppins claims.
The UK national was freed thanks to the support of campaign group Detained in Dubai (DiD) and the voluntary group 'International Mission for Seafarers.'
The UK Foreign Office, on the other hand, seemed "more concerned about keeping a good relationship with the UAE" than helping out their own citizen, claimed Coppins. He said it was "very odd how the embassy representing the country" was unable to find a way of helping him.
"They could've have done a hell of a lot more," Coppins said, as he claimed the embassy failed to cover any health, travel or legal expenses. Upon his release, Coppins was forced to spend all his savings on life expenses and legal costs, money he had set aside to sustain his family in England.
He said it was a peculiar contrast how his government failed do more to support him while a charity readily handed him "thousands of dollars to get me out of there, and never expected to be recompensed."
Venting his frustration to the UAE authorities, he said: "I was being systematically murdered by negligence and medical inexperience. Dubai authorities, they are living in the past and are barbaric and uneducated.
"There are people still out there going through what I went through for probably even more stupid reasons.
"I hope they will come out soon and with campaign groups like DiD that will happen," he added.
DiD chief executive Radha Stirling said: "We welcome the decision by Dubai authorities to take the humane and sensible course with Perry.
"This case should never have escalated to the point of criminal charges, but without the scrutiny of the international media, it is unlikely that Perry would be a free man tonight.
"In the absence of such attention, what was essentially a misjudgment by one customs official turned into a literally life-threatening situation for Perry."
It comes as a British 21-year-old woman facing jail in Dubai for witnessing a brawl in a nightclub is growing "increasingly anxious" that charges against will not be dropped.
It also follows British real estate agent Yaseen Killick, 29, being jailed in Dubai for sending a WhatsApp message to a dodgy car salesman after he was swindled out of £6,000 (US$8,200). He asked the car dealer "how do you sleep at night?"
In September, a man was detained for flipping the bird to another driver, while in October a man was jailed for accidentally touching another man's hip in a bar. That was followed in November by a British woman being jailed for witnessing a punch-up, and another man being imprisoned for having smoked marijuana – before he had even arrived in Dubai.
You can share this story on social media: