Brit 'increasingly anxious' she's facing jail in Dubai for witnessing punch-up in hotel bar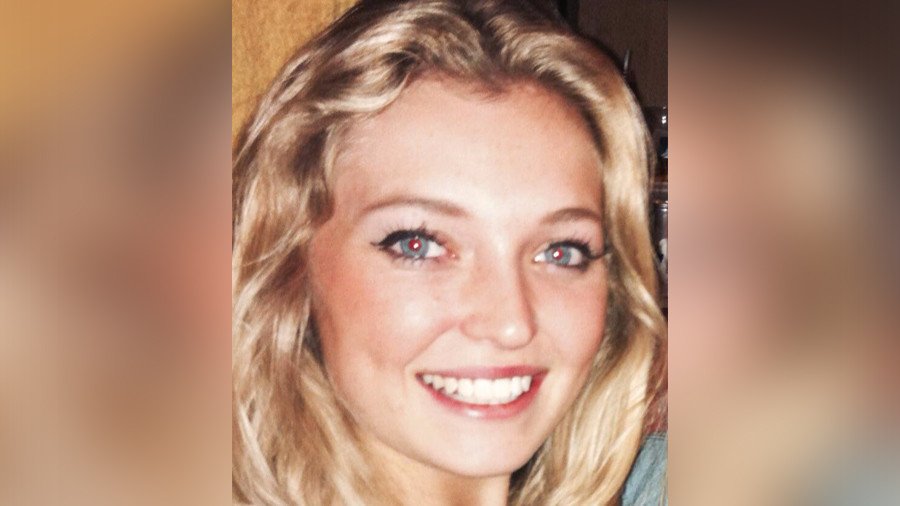 A British woman who witnessed a fight between her friends and a drunk Swedish man in Dubai is "increasingly anxious" charges against her will not be dropped. She is facing jail time.
Asa Hutchinson, 21, from Chelmsford, Essex, claims she was not even present when the fisticuffs broke out between her friends and the 50-year-old man, who was reportedly intoxicated. The group were leaving Dusty's bar and restaurant in the Dubai International Financial Center when they saw the man had passed out on one of the couches.
Hutchinson's pals started taking selfies of him, but as the man returned to his senses and found himself at the center of a photoshoot, he started throwing punches at them.
Hutchinson, who works as a key account manager for global transportation company Time & Motion, claims she only arrived at the scene of the fight once she heard the commotion.
Radha Stirling, founder of campaign group Detained for Dubai, a non-profit organization which is supporting Hutchinson's case, told RT: "Asa and her family are becoming increasingly anxious that the charges against her have not been yet dropped.
"Asa was merely in the vicinity of an alleged incident and most certainly did not commit the alleged crime of 'assault.'"
Stirling added that it is common in the United Arab Emirates (UAE) for witnesses to be arrested and prosecuted "simply for being nearby."
"Asa's father, Ian, has appealed to the Swedish complainant in this matter to drop the charges against his daughter but his pleas have fallen on deaf ears," Stirling added.
Hutchinson has been charged with assault and theft after the man, a technology company executive, reported his reading glasses had gone missing.
The group managed to get their passports back by paying cash deposits, and returned to the UK before being arrested.
But, because Hutchinson lives in the UAE, the victim decided to press the charges against her.
"We are in touch with the British embassy and hoping that they can persuade the complainant to drop the case against Asa," Stirling added.
"In other cases, British citizens have been upset at the lack of support from the FCO and hope that they will start to intervene more in cases of obvious injustice."
It comes after it was revealed British real estate agent Yaseen Killick, 29, was jailed in Dubai for sending a WhatsApp message to a dodgy car salesman after he was swindled out of £6,000 (US$8,200). He asked the car dealer "how do you sleep at night?"
In September, a man was detained for flipping the bird to another driver, while in October a man was jailed for accidentally touching another man's hip in a bar. That was followed in November by a British woman being jailed for witnessing a punch-up, and another man being imprisoned for having smoked marijuana – before he had even arrived in Dubai.
You can share this story on social media: