Jailed in Dubai: The laws you need to know when traveling to the Middle East city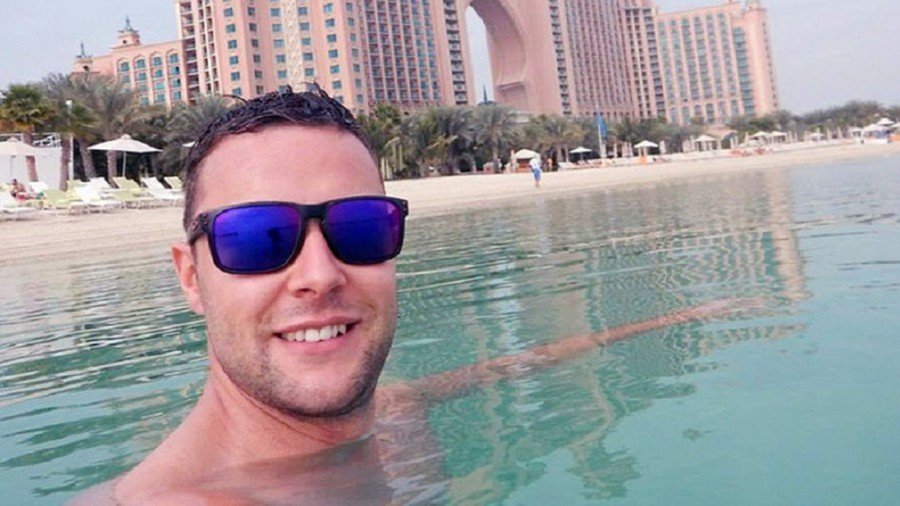 British tourists in Dubai have been thrown in jail for breaking laws they had no idea existed. From brushing past a stranger to swearing or having sex, holidaymakers have found themselves in hot water in the Middle East.
New figures have shown that over the last year, Dubai's tourism police have dealt with 1,623 complaints. Most are resolved instantly, yet many result in jail time for Britons.
RT examines the laws Brits are breaking in a warning to jet setters hoping to head to the bright lights of Dubai in 2018.
Drugs – even if you didn't do them in Dubai
The death penalty is still issued in Dubai for drug offences, as well as other harsh punishments. The penalties for trafficking, smuggling and possession of drugs are severe.
However, authorities in the Middle Eastern city can also penalize a person for having drugs in their system after medical screening.
Possession of even the smallest amount of illegal drugs – literally a scrap in your pocket – can lead to a minimum four-year jail sentence.
Radio1 DJ Grooverider was jailed in 2008 for having a tiny piece of marijuana in his jean pocket. The DJ, also known as Raymond Bingham, served 10 months.
Kissing, touching and swearing
'Obscene acts' which lead to arrest can be anything from swearing aloud or kissing your partner, to brushing past a stranger or making rude gestures.
Jamil Ahmed Mukadam, 23, is currently facing jail in Dubai for allegedly making a rude gesture during a moment of road rage on a previous visit.
In another case of 'offensive' conduct Jamie Harron, 27, a tourist from Scotland, was accused of drunkenly touching a businessman in a bar in Dubai's Barsha Heights area.
He was jailed for three months before Sheikh Mohammed bin Rashid al Maktoum, prime minister of the United Arab Emirates (UAE), intervened and had the conviction quashed.
UK Foreign office advice says: "Swearing and making rude gestures (including online) are considered obscene acts and offenders can be jailed or deported. Take particular care when dealing with the police and other officials."
Sex and being gay
Unmarried couples having sex in Dubai run the risk of prosecution, despite them being in a relationship.
Fines, deportation orders and jail sentences can be handed out to anyone having sex if they are not in a union recognized by authorities.
It is unlikely to be used against Western tourists sharing hotel rooms without being married – but the law does exist.
Pregnant women should be careful if they need antenatal checks while in Dubai since doctors can request marriage certificates and report anyone who does not have one.
Women giving birth out of wedlock can be imprisoned.
All gay sex is illegal and same-sex marriages are not recognized. Gay couples can be prosecuted for touching in public.
Pork and porn
The importing of pork goods and pornography is illegal in Dubai.
Electronic cigarettes
Electronic cigarettes are illegal in the UAE and are likely to be confiscated at the border.
Booze and bums
Outside of private licensed venues it is illegal to drink or be drunk. Anyone passing through a UAE airport drunk can also be arrested.
Women should also be careful to dress conservatively in public.
The Foreign Office advises: "Women should dress modestly when in public areas like shopping malls. Clothes should cover the tops of the arms and legs, and underwear should not be visible. Swimming attire should be worn only on beaches or at swimming pools."
Cross-dressing is illegal.
Pay your hotel bill!
Bail from jail is generally not available to non-residents of the UAE who are arrested for financial crimes – which can include non-payment of a hotel bill or a bounced check.
Ramadan
Anyone traveling to Dubai between May 15 and June 14 this year – which will be the holy month of Ramadan – should be extremely cautious. Breaking laws introduced for the period of Ramadan, during which Muslims do not eat, drink, smoke or chew gum in sunlight hours, can land Britons in jail.
The UK Foreign Office said: "There may be serious penalties for doing something that might not be illegal in the UK. You are strongly advised to familiarise yourself with, and respect local laws and customs.
"Avoid eating, drinking, chewing gum or smoking in public during the daytime (including in your car) - many people will understand that you aren't under the same obligation to fast but will appreciate your awareness."
Dubai has a tourism police made up of 53 officers who speak at least seven languages, including German, Italian and Chinese.
You can share this story on social media: