One-way message: Out-of-touch Tories aren't listening to public on social media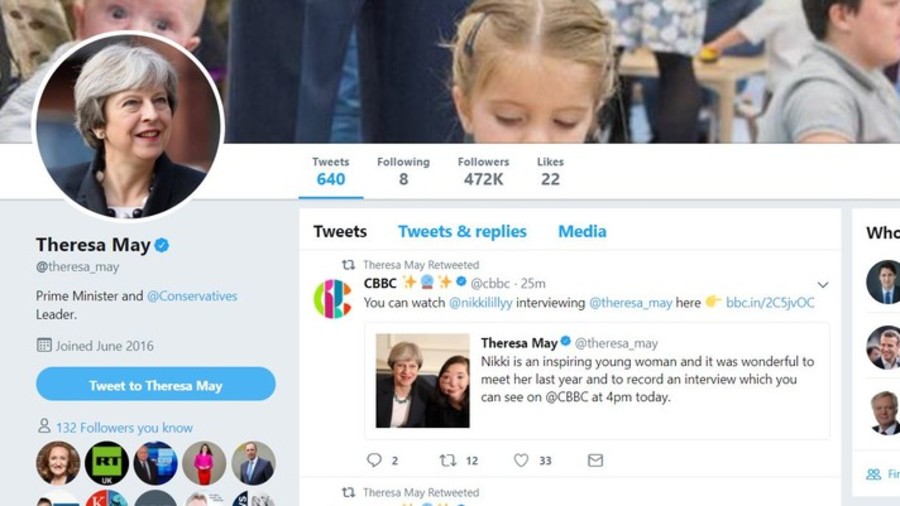 Even though the Conservatives have had a social media crash course to boost appeal, a dive into the accounts of top Tories shows that even though they're connecting with the public online, they're not interested in listening.
Two weeks ago, new Conservative Deputy Chairman James Cleverly was given the hefty task of taking the fight to Labour online, employing an expert to give Conservative MPs a social media lesson or two. A Tory source told the Sun that "this needs to be done properly so no harm in a bit of training." But the classes appear to have fallen on deaf ears.
While some Conservatives seem to have got the message more than others, social media gaffes are still a dime a dozen. Despite their recent push to promote themselves better online and to protect the public from trolls, leading Conservatives still seem out of touch when compared to their Labour party counterparts.
Labour leader Jeremy Corbyn has a whopping 1.72 million Twitter followers, and follows over 2,400 accounts. Prime Minister Theresa May has a mere 472,000 followers, and in return follows only eight accounts.
The tone is much the same for other top Tories, with Jacob Rees-Mogg following the Twitter feeds of only five accounts. Foreign Secretary Boris Johnson takes (slightly) more of an interest in others, following 153 accounts – a blip on the radar compared to Shadow Foreign secretary Emily Thornberry's follow list of 1,230 profiles.
The numbers pale in comparison to Shadow Culture Secretary and Labour's Deputy Leader Tom Watson, who follows 214,000 accounts.
The Conservative Party has previously been criticized for its use of social media. It was slammed for a pre-election digital campaign that was labeled "hateful" by the Labour party, and "based on smears, innuendo and fake news."
The Conservatives were accused of circulating 'dark ads' on YouTube and Facebook to deter voters in marginal constituencies from voting Labour.
The ad featured a snippet of an interview with Corbyn erroneously framed the Labour leader as condoning IRA bombings. The video was cut to show the channel's news anchor Sophy Ridge asking, "but you're condemning all bombing, can you condemn the IRA without equating it to…?" to which Corbyn is heard adding "no."
In the full footage, however, Corbyn's sentence is: "No, I think what you have to say is all bombing has to be condemned and you have to bring about a peace process."
Labour also sent out ads, but they focused on policies to appeal to the party's supporters rather than attacking its rivals.
If you like this story, share it with a friend!
You can share this story on social media: