Boris Johnson under fire for allowing ban on same-sex marriage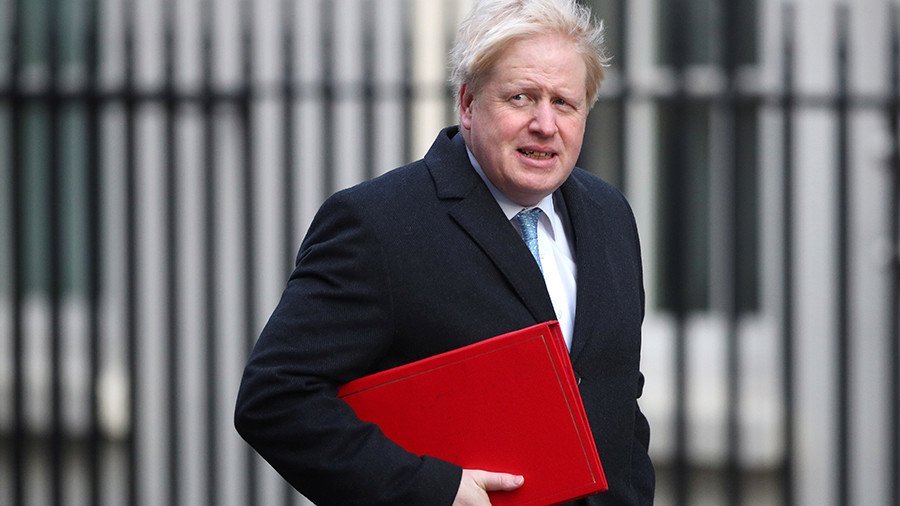 Foreign Secretary Boris Johnson has been accused of undermining LGBT rights after he allowed the British Overseas Territory of Bermuda to repeal same-sex marriage just months after it was made legal.
The Caribbean island nation is the first country to legalize and then repeal same sex marriage, in what critics are calling an unprecedented rollback of civil rights. Bermuda's governor, John Rankin, signed into law on Wednesday a bill reversing the right for gay couples to marry, despite a supreme court ruling last year authorizing same-sex marriage.
For the law to take effect, it requires the signature of Rankin, the British Governor, which is normally a formality. Before the governor can "withhold assent," however, he must seek approval from the foreign secretary.
Human rights groups had lobbied Johnson to deviate from standard practice in self-governing UK territories and withhold assent for the change. They argued that the new legislation contradicts Bermuda's constitution, which guarantees freedom from discrimination. Johnson did not intervene.
After the repeal was confirmed, Labour MP Chris Bryant, a former Overseas Territories minister, took to Twitter to voice his anger at the decision.
So @BorisJohnson has granted permission to Bermuda to abolish same sex marriage. This totally undermines UK effort to advance LGBT rights.

— Chris Bryant (@RhonddaBryant) February 7, 2018
Except the Bermudian constitution expressly bars discrimination on grounds of sexual orientation https://t.co/QEyILs7qu5

— Chris Bryant (@RhonddaBryant) February 8, 2018
In a debate in the Commons last month, Bryant called the bill a "deeply unpleasant and very cynical piece of legislation." He said: "Bermuda seems to want to have it both ways. It wants the protection of being a British Overseas Territory but it doesn't want to uphold British values and principles.
"A British citizen, regardless of what part of Britain they're from, should have the same rights."
Bryant also raised the issue with the minister for Europe and the Americas, Alan Duncan. Duncan said the government was "committed to promoting and protecting the rights of LGBT people, not only because it is the right and just thing to do, but because we believe that the strongest, safest and most prosperous societies are those that are the most open and inclusive."
Many have taken to Twitter to criticize Johnson for not stepping in. One user Laura Kalbag said: "F*** Bermuda. F*** Boris Johnson. F*** the UK for not doing something about it. We should not be trifling with people's rights like this. It's abhorrent."
A veto by Johnson would have likely sparked outrage by officials in Bermuda. However, letting the new legislation go through is likely to provoke a boycott of the island, which relies heavily on tourism.
Think your friends would be interested? Share this story!
You can share this story on social media: