PM vows to clamp down on online abuse… despite spending millions vilifying Corbyn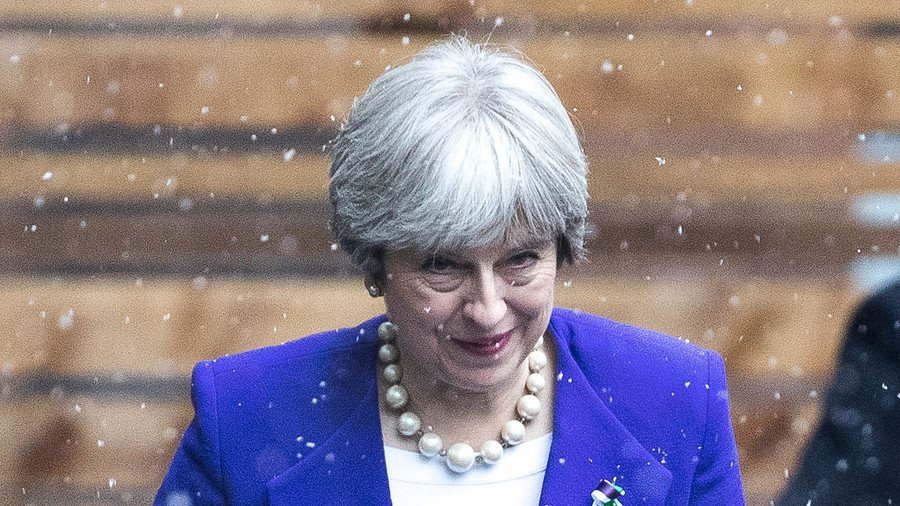 Prime Minister Theresa May was applauded on Monday when she pledged new measures to tackle online abuse against politicians. But has the Tory leader forgotten about the millions her party spent on smearing Labour's Jeremy Corbyn?
In a speech marking the centenary of women gaining the right to vote in Britain, the Tory leader said new measures aimed at tackling online abuse will include a new annual report comprising of data on how social media giants are moderate alleged abusers.
Speaking in Manchester, May said: "While there is much to celebrate, I worry that our public debate is coarsening. That for some it is harder to disagree, without also demeaning opposing viewpoints in the process."
She said she will also ask the Law Commission to shake up legislation so it ensures abuse is illegal online just as it is offline.
"In the face of what is a threat to our democracy, I believe that all of us – individuals, governments, and media old and new – must accept our responsibility to help sustain a genuinely pluralist public debate for the future," May added.
The comments appear to be a bit rich, however, as they come from the leader of a party which reportedly spent millions on a smear campaign against Labour during the 2017 general election.
The Conservatives were accused of circulating 'dark ads' on YouTube and Facebook to deter voters in marginal constituencies from voting for Labour. One of the last installments was an 85-second video made up of Labour leader Jeremy Corbyn's speeches circulated on Facebook with the caption: "On June 9th, this man could be Prime Minister. We can't let that happen."
The ad featured a snippet of an interview with Corbyn, given to Sky News in May 2016, received a widespread backlash as it erroneously framed the Labour leader as condoning IRA bombings. The Labour boss had argued: "All bombing is wrong, of course I condemn [IRA bombings]."
The video was only built to show the channel's news anchor Sophy Ridge asking, "but you're condemning all bombing, can you condemn the IRA without equating it to…?" to which Corbyn is heard adding "no."
In the full footage, however, Corbyn goes on to say: "No, I think what you have to say is all bombing has to be condemned and you have to bring about a peace process. Listen, in the 1980s Britain was looking for a military solution, it clearly was never going to work. Ask anyone in the British Army at the time… I condemn all the bombing by the loyalists and the IRA."
Corbyn representatives said the Tories were "running a hateful campaign based on smears, innuendo and fake news."
Labour also sent out ads, but they focused on policies to appeal to the party's supporters rather than attacking their rivals.
If you like this story, share it with a friend!
You can share this story on social media: