Tory election fraud allegations must face national police inquiry – SNP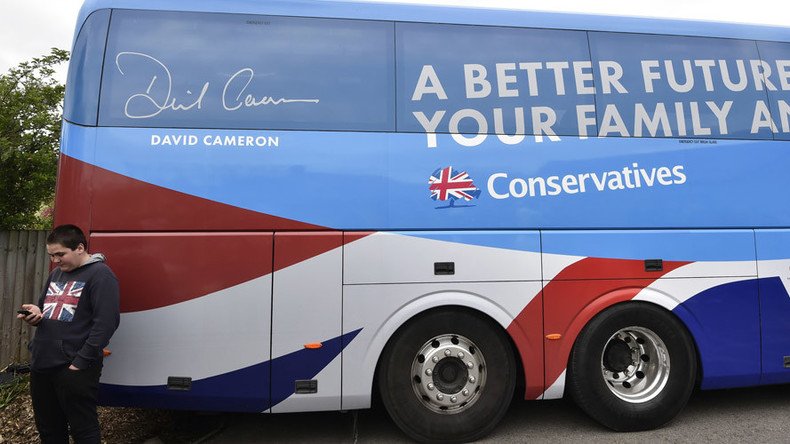 Scottish National Party (SNP) MP Pete Wishart has called on the London Metropolitan Police to launch a large-scale national inquiry into allegations of fraud by Conservative MPs during the 2015 General Election.
In a letter to Scotland Yard, Wishart urged the force to investigate whether Tory MPs fraudulently recorded local voter spending by failing to record accommodation costs for activists bussed in to local constituencies.
"Currently there are some 10 police forces investigating the electoral expenditure of some 28 Conservative candidates who contested the 2015 General Election," Wishart wrote.

"Where the ongoing cases will take their legal course, the Conservative Party as a whole must be properly investigated to ascertain if there was any systematic attempt to circumvent electoral legislation defining candidate and national expenditure."
The candidates under investigation by local police forces are alleged to have written off as "national spending" the costs of transport of hotel rooms for hundreds of activists bussed in to rally support in contested regions. According to the rules, this spending should have been registered as local costs.
If the candidates are found to have breached the strict election spending limits, they may face fines, imprisonment or even reruns of local contests.
The Conservatives have maintained that failure to declare accommodation costs was the result of an "administrative error."
However, Prime Minister David Cameron on Sunday appeared to have acknowledged that certain expenses had not been properly declared.

"If there were mis-declarations or things left out we have to put those in place, but I'm confident we can answer all the questions that are being put to us," he said in an interview with ITV.
The local police probes followed a Channel 4 investigation, which identified some £38,000 (US$55,000) of incorrectly declared spending across the 29 constituencies. The broadcaster suggested that 24 of these constituencies would have gone over the local spending limit had the costs been correctly registered.
You can share this story on social media: