Tories accused of spreading 'fake news' attack ads about Labour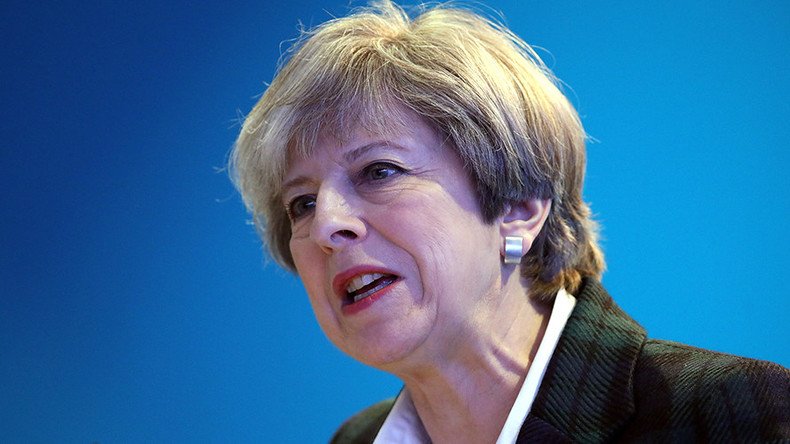 The Conservatives have been accused of spreading fake news after one of their propaganda videos was edited to suggest Labour leader Jeremy Corbyn had seemingly refused to condemn the IRA.
The full version of the video shows the socialist saying: "I condemn all the bombing by the loyalists and the IRA."
The Tories' electoral campaigning has been criticized before for its aggressive targeting of left-wing voters and its attacks on the Labour leader.
Facebook and YouTube users living in marginal constituencies have been bombarded with 'dark ads' designed to draw away the Labour faithful using an election loophole that allows parties to target voters online with very little regulatory oversight.
The latest instalment, an 85-second montage of quotes by Corbyn, was viewed 5.3 million times – triple the average of the party's other campaign videos. It was circulated on Facebook with the caption: "On June 9th, this man could be Prime Minister. We can't let that happen."
One of the snippets used is an interview Corbyn gave to Sky News in May, where the Labour boss argued that "all bombing is wrong, of course I condemn [IRA bombings]."
When the channel's news anchor Sophy Ridge said, "but you're condemning all bombing, can you condemn the IRA without equating it to…?" Corbyn is heard adding "no."
Complaints poured in, however, because in the full footage Corbyn goes on to say: "No, I think what you have to say is all bombing has to be condemned and you have to bring about a peace process. Listen, in the 1980s Britain was looking for a military solution, it clearly was never going to work. Ask anyone in the British army at the time … I condemn all the bombing by the loyalists and the IRA."
Corbyn representatives said the Tories were "running a hateful campaign based on smears, innuendo and fake news."
But a Conservatives spokesman said the party was making "no apology" for the clip.
It is not the first time the Tories have been accused of using misleading quotes about Labour officials and policies.
Channel 4 News anchor Krishnan Guru-Murthy gave David Davis a smackdown on live TV this week, after the Brexit secretary accused him of "bringing the debate into disrepute."
"It's politicians saying that their opponents are saying things that just aren't true, like Theresa May saying Jeremy Corbyn is in favor of uncontrolled immigration, when his manifesto clearly talks about managed migration," Guru-Murthy quickly replied.
"Or saying you're not going to hold an election when you then have one. Or saying you're not performing a U-turn on social care when you clearly are. That's what brings politics into disrepute, isn't it? And then not turning up to a debate."
Labour Facebook ads
Friday's front page of the Daily Telegraph also featured an exposé of Labour's electioneering tactics, where the paper argued that the Labour campaign is being led by fake social media accounts.
An investigation by the paper found that one in eight tweets about British politics was automatically generated by Corbyn-friendly 'bots.' Up to 1,000 messages a day were arguably being sent out every day "attacking Theresa May or promoting Labour."
You can share this story on social media: