Brexit may 'snap' Tory party - Remainer Grieve bemoans for party's future amid no-deal warning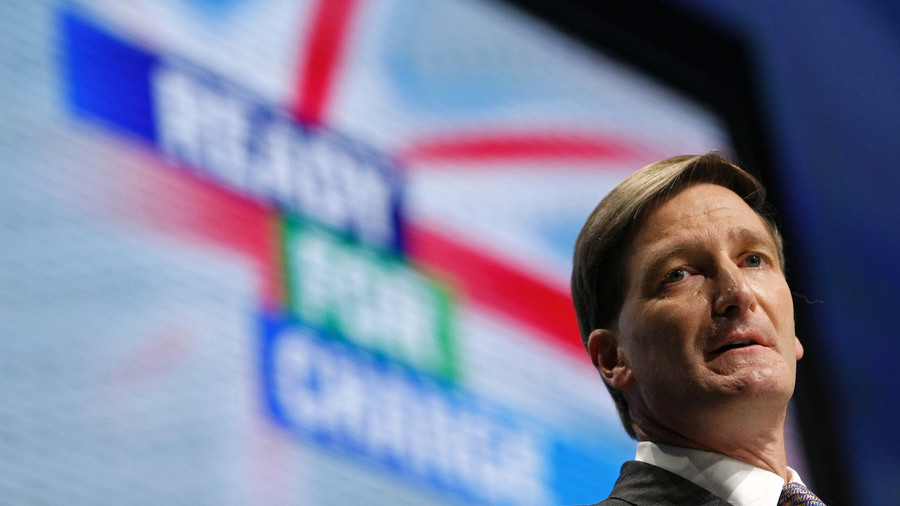 A senior Tory MP has spoken of the "deep ideological difference" currently dividing the Conservative Party, just as a leak revealed that the UK may need to borrow £80 billion if Brexit winds up in a 'no deal'.
Remainer Dominic Grieve appeared on the BBC's Newsnight program on Wednesday. He spoke about the "deep divisions" rocking the Conservatives, and – rather ominously – what can happen when a political party falls to pieces.
"Ultimately political parties are held together… by ties of loyalty and affection," he said. "There can come a point in the party's process where the ties of loyalty and affection gets so stretched that it snaps. That's when the party starts fall apart.
"Of course, the difficulty is [that] we are a party which historically has been very pragmatic in its approach to problems and we've just introduced, by a revolutionary means of a referendum [on Brexit], a deep ideological division.
"For a pragmatic party to get over that, absorb the ideological division, then come together to deliver pragmatic government is clearly an immense challenge."
Not one to miss an opportunity, however, Grieve took a swipe at the Labour Party directly after mentioning the challenges faced by the Tories. "But then look at Labour – they're as equally divided," he added. "They're all over the place."
Grieve's words came only hours after the Guardian revealed the findings of a leaked report that stated a no-deal Brexit would blow an £80 billion (US$112 billion) hole in the public purse.
Northeast England and the West Midlands – the leave-voting heartland of Britain – would be the worst affected, while largely remain-supporting London and the southeast would be relatively unaffected by a no-deal outcome. The secret papers predict that in the event of a no deal, the government would have to borrow billions over the next 15 years.
To add insult to injury, ex-minister and prominent Remainer Nicky Morgan blasted Prime Minister Theresa May and the government's decision not to release an economic paper on the impact that Brexit could have on the financial services industry.
"Many firms will begin to activate their Brexit contingency plans at the end of March, but they're still none the wiser about the government's desired end-state for the sector. By publishing a position paper on financial services, the government could articulate a clear sense of direction and provide some much-needed clarity," she added.
"Yet, as the economic secretary confirms, the government is refusing to publish such a paper for fear of undermining the UK's negotiating position. Nothing undermines a negotiating position more than not having one."
Think your friends would be interested? Share this story!
You can share this story on social media: