We will use sanctions to punish Britain post-Brexit, Brussels vows in leaked documents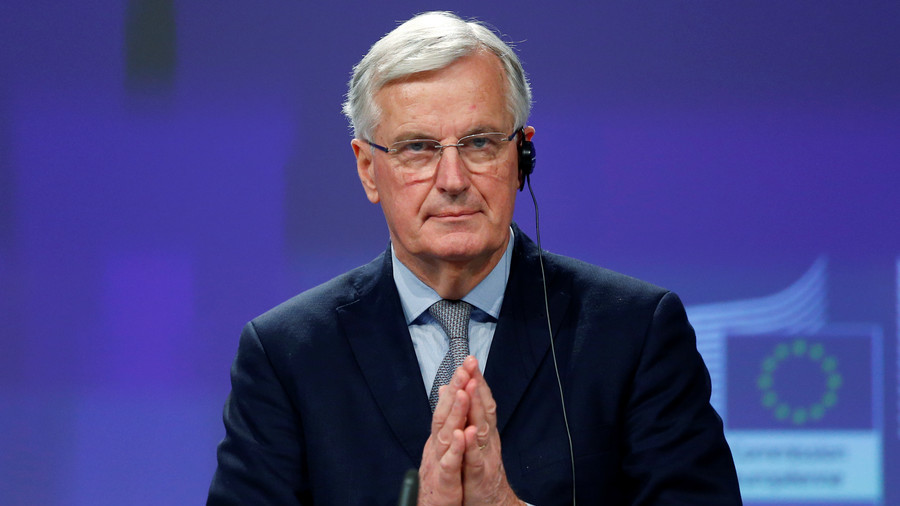 The EU could use sanctions like grounding Europe-bound flights, suspend single market access, and impose trade tariffs to punish the UK if it breaches Brexit transition terms, Brussels has warned.
Under proposals drafted by the European Commission, the EU would have unprecedented legal powers – without the oversight of European courts – to punish Britain unilaterally if it breached the terms of the transition. The five-page legal text seen by The Times calls for the EU to be able to "suspend certain benefits" as a "nuclear option" if the UK breached a "sincere cooperation" principle which would be in the final Brexit treaty.
The proposal could see the UK punished if it struck trade deals with non-EU states, gave tax breaks to domestic industries and subsidized other domestic sectors, which could be seen as "prejudicial to the union's interests."
Punishments could also mean the City of London blocked from European financial markets and aircraft being stopped from flying over the EU's "single sky" airspace.
Prime Minister Theresa May has also been warned by Brussels that she must make a legal commitment to prevent a hard border in Northern Ireland within weeks or the EU will "stall" Brexit trade and transition talks. Both issues are expected to be discussed by ministers on Wednesday when the cabinet's Brexit sub-committee meets to try to reach agreement on the next stage of negotiations.
The EU document is likely to infuriate Tory backbenchers who regard transition arrangements as reducing Britain to a "vassal state" after Brexit. The proposal for draconian enforcement powers, which would risk causing a trade war between the EU and Britain, illustrates the mistrust between the government and European states.
Jacob Rees-Mogg, the Tory MP for North East Somerset and chairman of the European Research Group of backbenchers, told the newspaper: "Thank heavens we are leaving an organization that takes such an aggressive stance when you don't do what you are told."
He said that the legal text, in particular the demand for Britain to be bound by "sincere cooperation" during transition, contradicted a promise made to MPs by David Davis, the Brexit secretary. He added: "There are all sorts of problems with this. It will make negotiations of future trade deals very difficult. The government will find it very difficult to agree to this."
The transition period is expected to begin immediately after the UK officially leaves the EU on March 29, 2019, and end on December 31, 2020. The cabinet's Brexit sub-committee will try to reach agreement on the next stage of negotiations when it meets on February 7.
You can share this story on social media: