Brexiteers 'selling snake oil & acting like Nazis' — ex-civil service bosses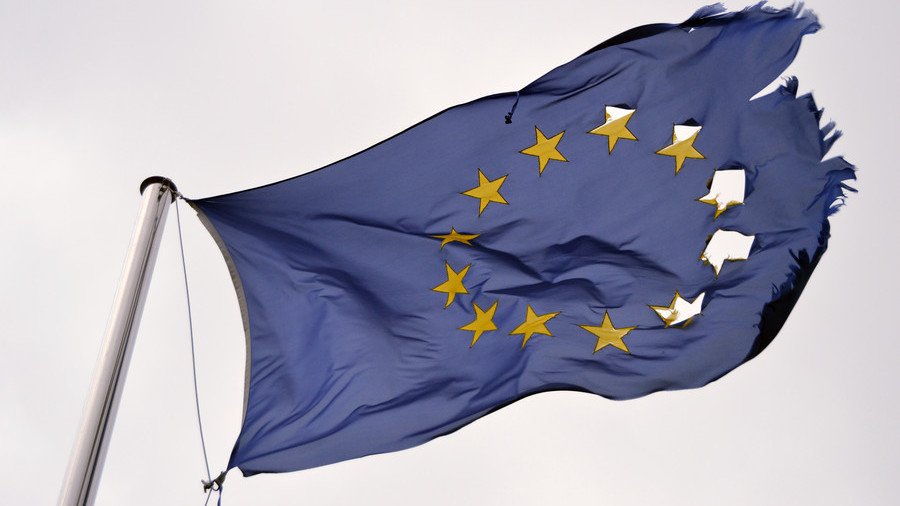 Eurosceptics have been accused of "selling snake oil to the public" after repeatedly maligning the civil service over its gloomy Brexit forecasts. An ex-top civil servant branded the attack against officials "completely crazy."
Lord Gus O'Donnell, who served under Tony Blair, Gordon Brown and David Cameron, made the accusations after a leaked report on the a post-Brexit Britain compiled by the civil service claimed the country would be worse-off whatever the outcome of negotiations.
O'Donnell defended the civil service, saying honesty and objectivity run through its core "like a stick of rock." He added: "We look at the evidence and we go where it is.
"Of course if you are selling snake oil, you don't like the idea of experts testing your products," he told ITV Peston on Sunday. "And I think that's what we've got, this backlash against evidence and experts is because they know where the experts will go."
His comments come after Brexit minister Steve Baker was forced on Friday to make a grovelling apology. He accused the Treasury of trying to undermine Brexit when their gloomy economic predictions were leaked.
Tory backbencher Jacob Rees-Mogg, who is tipped as favourite to succeed Prime Minister Theresa May as Conservative leader, also dissed the leaked report, accusing the Treasury of "fiddling with figures."
In response to the attack on the civil service, O'Donnell said: "I think that's completely crazy.
"The truth is civil servants operate by the civil service code … Their job is to look at the evidence and present it as best they can, analyze the uncertainties. That's what they do, they're objective and impartial.
"That tends to get accepted very nicely when it agrees with someone's prior beliefs, but actually, when someone doesn't like the answer, quite often they decide to shoot the messenger."
The former civil servant's comments were echoed by former cabinet secretary, Andrew Turnbull. He told the Observer that attacks on Whitehall's neutrality reminded him of the techniques Nazis used to use.
Turnbull said: "After the first world war there was an armistice, but the German army was then treated as the losers. Then, at the start of the Nazi era, the 'stab-in-the back' theme developed.

"It argued that 'our great army was never defeated, but it was stabbed in the back by the civilians, liberals, communists, socialists and Jews'."
He went on to say: "This is what I think these critics are trying to do. They are losing the argument in the sense that they are unable to make their extravagant promises stack up, and so they turn and say: 'Things would be OK if the civil service weren't obstructing us'."
If you like this story, share it with a friend!
You can share this story on social media: