Dark web pedophile blackmailed victims into 'licking toilet & eating dog food,' court hears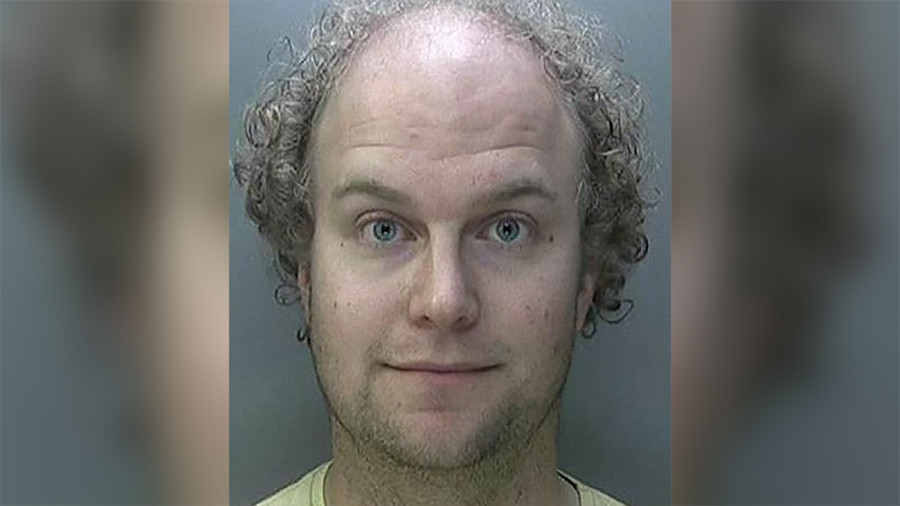 One of the UK's most prolific pedophiles blackmailed his victims into performing degrading acts such as eating dog food and licking toilets before sharing photos of them on the dark web, a court heard.
Cambridge University graduate Matthew Falder admitted to 137 offences relating to 48 people, including the extortion of indecent abuse images from his victims. The court heard he distributed the pictures on the dark web and 'hurtcore' websites, which are hosts of material depicting rape and abuse.
Falder, 29, of Edgbaston, Birmingham, had racked up so many offences it took as long as 35 minutes for them to be read out in full.
The scientist, who pursued his illicit acts for at least eight years, also admitted to encouraging a young person to rape a four-year-old boy.
Prosecutors told the court how he targeted vulnerable individuals, including anorexic teenagers, by posing on the internet as a depressed female artist offering them money for images.
Opening the case, Ruona Iguyovwe said Falder got victims "to produce increasingly severe self-generated indecent images of themselves, the focus of these images being to humiliate and degrade the victims."
The court heard that once he got hold of the first compromising material, he would then hold that against his victims to get more pictures out of them. Falder is also accused of blackmailing one of his victims to lick toilet seats and eat dog food.
The 29-year-old is alleged to have told one to "choose carefully," or he would "send the images to everyone on Facebook associated with your school, and in letters to your parents and teachers, explaining with printouts of all the pictures that you will strip for money."
The pedophile was tracked down and arrested at Birmingham University, where he was doing a postgraduate course, on June 21 last year.
The National Crime Agency (NCA) sought help from Britain's intelligence agency GCHQ, America's FBI and law enforcement in Israel, Slovenia, Australia and New Zealand to capture the offender.
Three of his victims reported having attempted suicide after being subjected to the degrading treatment. Describing the impact of Falder's actions, one of his victims told the court: "I feel dirty, like used goods."
In a statement, the victim said her personal relationships had collapsed because of the mental scars the traumatic experiences had left, and that she had consequently run away from home. "Part of me believes that's all I am good for anymore – to be abused," she said.
Judge Philip Parker QC told her she was "exceedingly brave" for coming to court.
The trial continues.
If you like this story, share it with a friend!
You can share this story on social media: