Westminster pedophile ring inquiry 'not a shambles,' says Met Police chief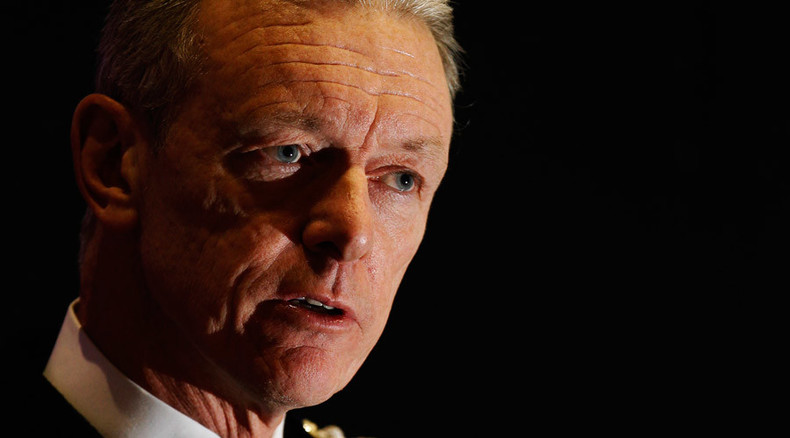 Scotland Yard police commissioner Sir Bernard Hogan-Howe has strongly rejected claims the force's investigation into an alleged murderous Westminster pedophile ring is a "shambles."
In an exclusive interview with LBC radio, the Metropolitan Police chief said the force is prepared to take whatever measures are necessary to uncover the truth.
Scotland Yard has been sharply condemned over its handling of allegations that Tory politicians who were part of the pedophile ring murdered young boys in the 1970s. The damning claims, which sent shockwaves across the nation, were previously made by a key witness known as "Nick."
Although one of its top investigators said Nick's allegations are "credible and true" in December 2014, Scotland Yard later retracted this view.
The force's wavering stance on the matter attracted a firestorm of criticism, eroding public trust in Operation Midland.
Operation Midland began in November last year, but has failed to find any evidence to back up Nick's claims that senior government figures abused and murdered children in the '70s and '80s. The veracity of his allegations was recently brought into question, after certain Met officers said they were groundless.
Nick claimed the crimes took place in a flat in Dolphin Square, London, and were perpetrated by a Westminster pedophile ring, which allegedly involved the late former Prime Minister Sir Edward Heath, other politicians and senior army figures.
Hogan-Howe's comments on Operation Midland mark his first public reflections on the police probe since its initiation. Asked whether he thinks a historic pedophile ring operated in Westminster, Hogan-Howe responded: "I don't think we know yet."
Hogan-Howe, who is billed as Britain's most senior police officer, dismissed reports that Scotland Yard wants to wind down Operation Midland.
"We're doing our best to verify the claims of the various complainants and the various witnesses," he said.
"These are not easy cases … sometimes witnesses are abroad, they don't always want to talk to us about it, and sometimes they have limited recall and it's hard at such a distance to rely on things like forensic evidence. As long [ago] as it is, we will get to the bottom of it."
You can share this story on social media: