BBC's 'GENIUS' satire of Piers Morgan's Trump interview is... an ass joke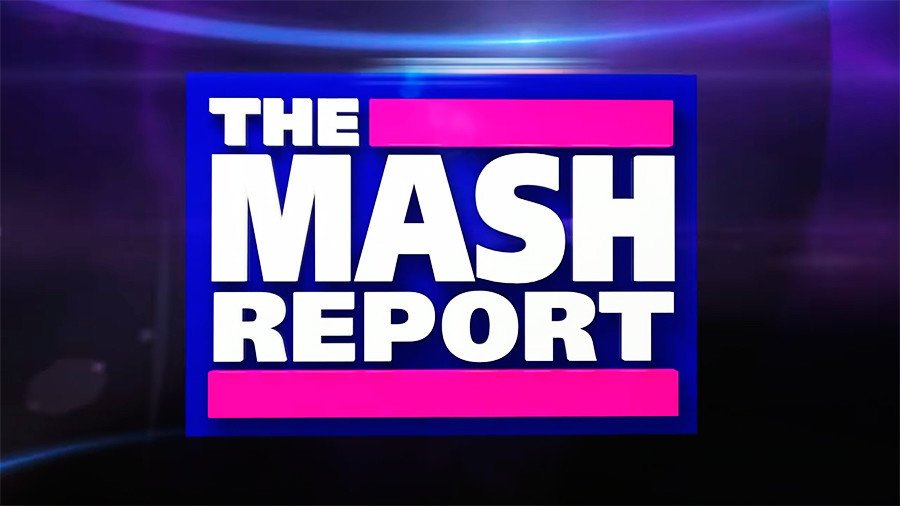 You can pick apart Piers Morgan's recent interview with Donald Trump for factual flaws, or mock Trump's "not a feminist" comment... or you can simply make anal sex jokes, like BBC Two did.
Both Trump and controversial ITV Breakfast presenter Morgan offered plenty of ammunition for critics during their "world exclusive interview" on Sunday, January 28: From Trump's "I'm not a feminist" admission to his ideas of climate change.
Indeed, RT joined in as well, talking about Trump and Morgan's off-screen links among other things.
But most of those bullets have now been used up, and BBC Two has now decided to run this:
Comedian Rachel Parris, in a 4-minute segment on the "satirical and surreal news show" 'The Mash Report,' decided to have her own belated go at the controversial interview – by showing off a sketch of Morgan with his face buried between Trump's butt cheeks. GENIUS (that way, in all caps) is how BBC Two's official twitter page promptly labeled the crude drawing.
Parris' point was that the interview was a "celebrity puff piece," not "hard-hitting journalism." The vulgar cartoon, along with the comments drew a predictable peel of laughter from the audience – and mixed reactions on the network's, and Parris' own Twitter accounts. Some called it brilliant and spot on, others were not so thrilled, though.
Russian state TV often attacks Russian liberals. Labeling them 'agents of America' etc. But I don't, personally, recall them being anywhere near as vulgar as British state TV has been towards @piersmorgan here. This would even raise eyebrows in Moscow. https://t.co/q9Od3Co1hf

— Bryan MacDonald (@27khv) February 2, 2018
One tweeter commended Parris for her "effort on trying to get noticed", considering she has some 23,000 Twitter followers compared to Morgan's 6 million.
Morgan himself retweeted the segment several times, saying he "can take it" and wants the world to see "exactly what the BBC did."
You can share this story on social media: