Brexit & the economy: The successes the mainstream media aren't crowing about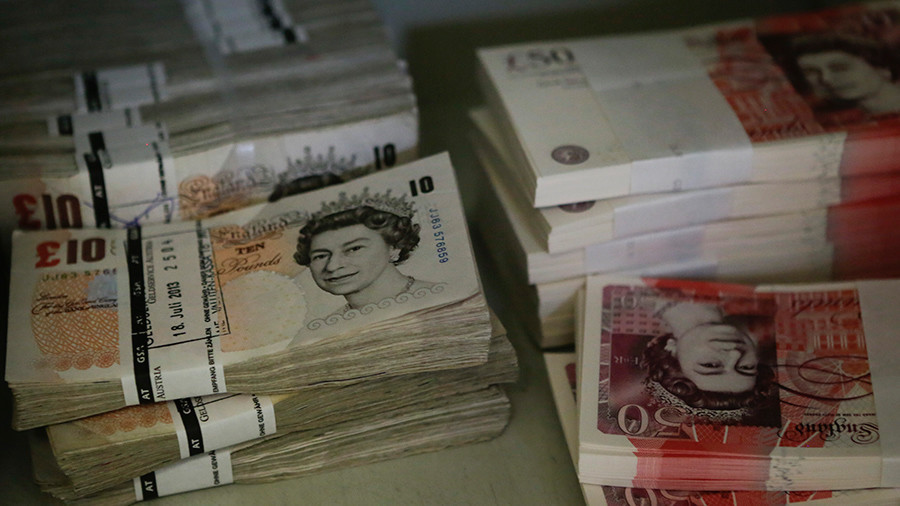 A picture of Brexit doom and gloom has been painted – an artwork constructed by the 'remoaners' whose campaign of fear angered leave campaigners during the referendum on whether Britain stays or leaves the EU.
'Project fear' (the picture of economic doom and gloom painted by Remainers that would precede Brexit) has been challenged by a stable UK economy, which has continued to grow despite repeated predictions to the contrary.
Despite the nation voting 'out,' and the British government committed to Brexit negotiations, the country has repeatedly heard economic horror stories that are set to befall UK only for the predictions to fail to materialize.
The latest of which is a leaked Government report that suggested Britain would take an economic hit – yet the way it ran across certain news outlets' headlines, it seemed the suggestions were taken as fact.
Beneath the sensational headlines, however, there has been some good economic news for post-Brexit Britain. But, don't take our word for it…
Deficit down
The national budget deficit narrowed by much more than expected in December after a rebate of British cash from the European Union.
The UK reported a budget surplus in July 2017 – the first positive outcome for the nation's finances in that month since 2002.
Theresa May's Tories were bang on deficit track targets in December after the figure was £2.6 billion ($3.67 billion), compared with £5.1 billion in December 2016.
Employment shoots up
The Office for National Statistics (ONS) said the number of people with jobs rose by 102,000 in the three months to November, the biggest increase since the period to July and taking those in employment to a record 32.2 million.
Wages are up
The Office for National Statistics (ONS) said workers' earnings, excluding bonuses, rose by an annual 2.4 percent in the three months to November, the biggest increase since December 2016 and compared with 2.3 percent in the three months to October.
Brussels and Britain are still negotiating the details of the split, and with Theresa May appearing to let Brussels walk all over her (crossing red lines all over the place) the future is far from certain.
Economists are giving their best guesses and predictions are being made by people from all corners. Yet, what will happen is not certain.
There are signs and signals of economic success. Will someone tell that to the BBC?
If you like this story, share it with a friend!
You can share this story on social media: