Ex-pole dancer jailed after backing out of suicide pact and leaving man to die alone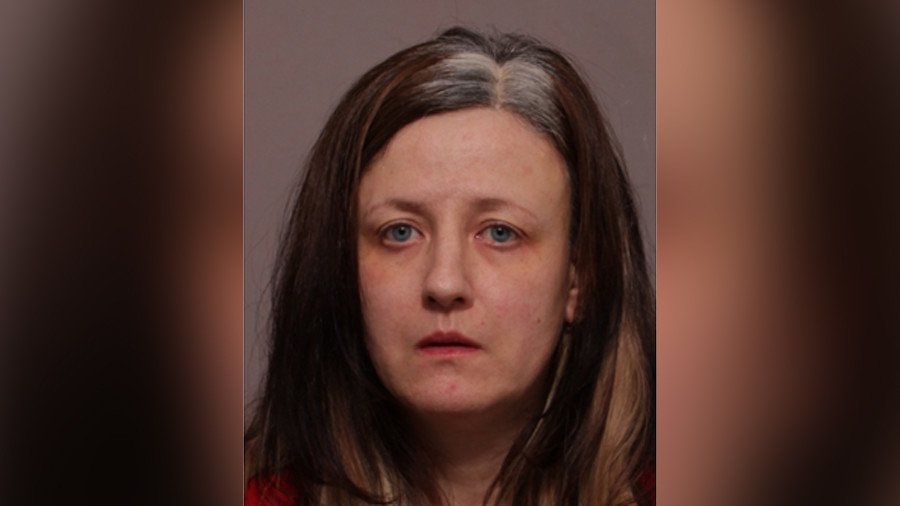 A former pole dancer who backed out of a suicide pact and left a man to die alone has been jailed for four years. The court also heard emotional testimony from the victim's mother.
Natasha Gordon, 44, was found of guilty at Leicester Crown Court last month of encouraging Matthew Birkinshaw, 31, to kill himself on December 17, 2015. She left him to take his life in his car at Rutland Water.
The former model had met the postman on an online forum, where she agreed to be his "suicide partner."
Police who found Gordon at the scene, reported her saying that Birkinshaw had given her £60 to go home, but had asked her "not to change his mind."
Sentencing Gordon Friday afternoon, Justice Cheema-Grubb said: "This was a serious case because Matthew Birkinshaw actually took his own life after your encouragement.
"I have found you misled him into believing you were genuine and firmly intent on committing suicide with him, although you were not fully committed. You were gripped by your self-centredness."
The court also heard how Gordon – who has a history of depression and has previously attempted to kill herself – went on to make similar arrangements within hours of Birkinshaw dying from carbon dioxide poisoning in his Fiat Punto.
Gordon and Birkinshaw had reportedly exchanged texts the night before leaving for the UK's largest reservoir and following through with their "pact."
She is reported to have sent him a message saying: "I really can't wait to go tomorrow, I hope you do not change your mind."
Timothy Cray, prosecuting, said, "[Gordon] had a long-held desire to commit suicide and only she will know if she intended to go ahead with it. Fundamentally, she decided not to commit suicide in the end."
"It's impossible to put into words the effect the loss of Matthew has had on our family. He was everything to us and has left a space no-one else can ever fill," the victim's distraught mother said in a statement.
In court, her loss was palpable. "Matt was 31 when he died just one week before Christmas. His last words to me were, 'Give me a hug mum, I'll be back tomorrow'. I've asked myself a million times over the past two years: why didn't I ring him? Would it have made a difference if he'd heard my voice?" she said.
"He was a man full of fun, laughter, love and intelligence, with everything to live for but with a sensitivity which sometimes made life difficult for him, and the misfortune to meet with someone who wanted to do him harm when he most needed kindness and support."
Cray said Gordon was "prepared to say to people she hardly knew" that taking their own life "was the right thing to do." Gordon denied the charge, and said she had no influence over Birkinshaw's decision to kill himself.
But Judge Cheema-Grubb told Gordon: "He was a stranger to you. You took no trouble to find out anything about him. You introduced the method that he used and advised him on how it was to be deployed. He may not have gone through with it if you had not accompanied him."
If you are affected by any of the issues raised in this article, please call the Samaritans on (free) 116123 or 020 7734 2800.
You can share this story on social media: