YouTube star pulls video after posting suicide victim footage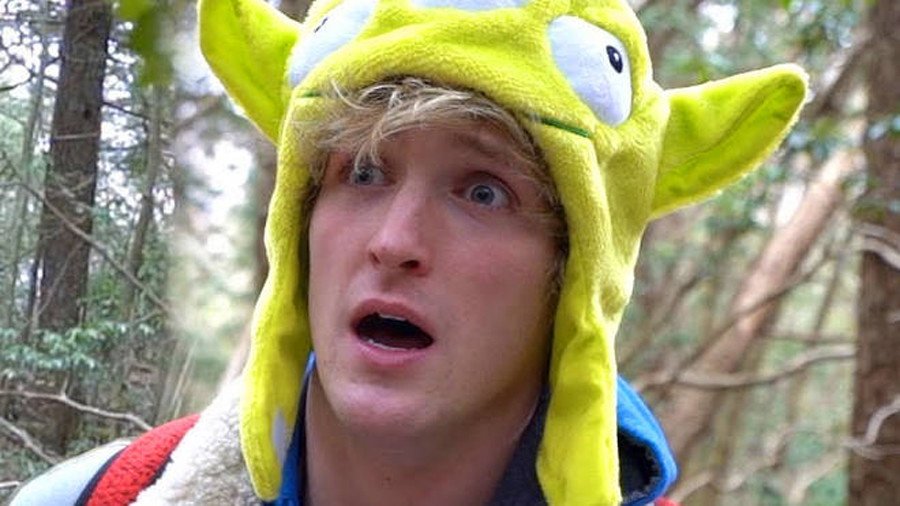 YouTube star Logan Paul is under fire for posting a video showing the body of an apparent suicide victim in a forest in Japan.
The 15-minute video was filmed in the Aokigahara forest at the foot of Mount Fuji. The forest is internationally known as a suicide black spot, and its trails feature signs urging people to think of their family and to contact a suicide prevention association.
READ MORE: 'Ruthless profiteers': UK minister threatens tech giants with large tax bills over terrorist threat
The American vlogger and his friends were walking around the "haunted forest" when they came across the dead body. The party is filmed approaching the body and the dead person is shown in several close-ups with only his face blurred out.
"There's no going back – I've seen things I can't unsee," Paul exclaims. One of his group adds: "We found a dead body", "Yep", Paul responds before bursting out laughing.
"This is top five craziest things I've ever experienced in my life. Top one! This is the craziest thing I've ever experienced," the 22 year old later added.
The video was published on Sunday and generated millions of views before it was taken down. The Ohio native faced a deluge of criticism over the footage and the story began trending worldwide on Twitter, with many social media users accusing him of being disrespectful.
On Tuesday Paul, who has 15 million YouTube subscribers, issued a statement apologizing for not using his "power" responsibly. He also said he posted the video not to court controversy, but to raise awareness for suicide prevention.
READ MORE: 'More records than the KGB': Cryptic Assange tweet ignites concern for his wellbeing
"I didn't do it for views. I [already] get views. I did it because I thought I could make a positive ripple on the internet, not cause a monsoon of negativity. That's never the intention. I intended to raise awareness for suicide and suicide prevention and while I thought 'if this video saves just ONE life, it'll be worth it', I was misguided by shock and awe, as portrayed in the video. I still am."
You can share this story on social media: