Trans people 'misunderstand and often regret' sex-change surgery, says top fertility doctor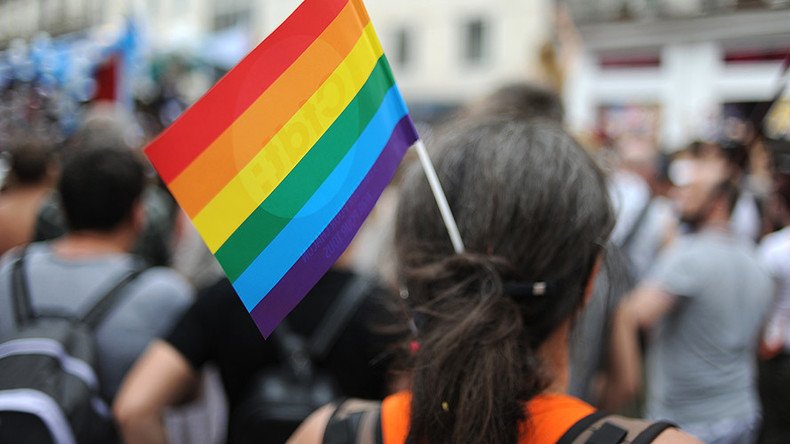 A fertility doctor has sparked outrage after claiming that sex-reassignment surgery is misunderstood and often regretted. The veteran scientist and television presenter said transgender patients are often left feeling "badly damaged" after surgery.
Both men and women who have undergone the procedure have had to come to terms with the "horrendous" results of gender-reassignment surgery, Lord Robert Winston warned, as the number of people seeking the life-changing operations grows.
Winston presented statistics in support of his claims, indicating how many people are left regretting their decision to undergo surgeries, which result in changes to their bodies that are far from what they had desired.
Vaginal-reconstruction patients experience complications in a staggering 40 percent of cases, he told the Today program on BBC Radio 4. "Results are horrendous in such a big proportion of cases," he added.
Winston said the risks and implications of gender-reassignment surgery are not properly understood. Fertility can be damaged, he explained, and people who have their breasts removed "feel uncomfortable with what they've done" in 23 percent of cases.
"What I've been seeing in a fertility clinic are the long-term results of often very unhappy people who now feel quite badly damaged," he told the BBC.
"One has to consider when you're doing any kind of medicine where you're trying to do good not harm, and looking at the long-term effects of what you might be doing, and for me that is really a very important warning sign."
Hormone treatment before surgery affects fertility later in life, he warned. The scientist and fertility expert set out to challenge myths around the sex-change process. He said frozen eggs do not always work, and are often "extremely unsuccessful".
"With freezing of sperm, there's no question that freezing does damage sperm, and it makes less fertility and there's a large number of people who have frozen sperm samples who never actually achieve a pregnancy after that freezing," he said.
How dare this uneducated fool Prof Lord Robert Winston FMedSci FRSA FRCP FRCOG FREng raise so called "concerns" about transitioning kids? 🤔🤔

— Mermans (@mermans_gender) November 1, 2017
Gender operations. Up to 40% complications after surgery in recent papers Read Dreher et al Clin Anat Oct 2017 & Gaither et al J Urol 2017

— Robert Winston (@ProfRWinston) November 1, 2017
However, the scientist has since faced a fierce backlash, accused of stoking hatred. "Robert Winston is in no f***ing way qualified to talk about trans people, he is a fertility doctor," said one angry Twitter user.
"Utter trash," said another. "Why do people wade into the trans space without actual knowledge of the people that are part of it."
One woman described the comments as dangerous. "Not nice to see @BBCradio4 #today ignoring huge (percentage) of trans kids refused treatment who attempt suicide while focussing on the 1 percent who regret," she wrote.
Others said he was plain wrong. "Oh seriously @profrwinston, learn some f***ing facts before talking on @BBCRadio4," one user said. "NO trans children are given hormones in UK."
However, others backed his message, pointing out there is not enough research on the treatments, which have a relatively short history. A number of social-media users said he was protecting young people who may be naive with a call for better research.
You can share this story on social media: