Stop & search finds more drugs on white suspects, yet police continue to target black people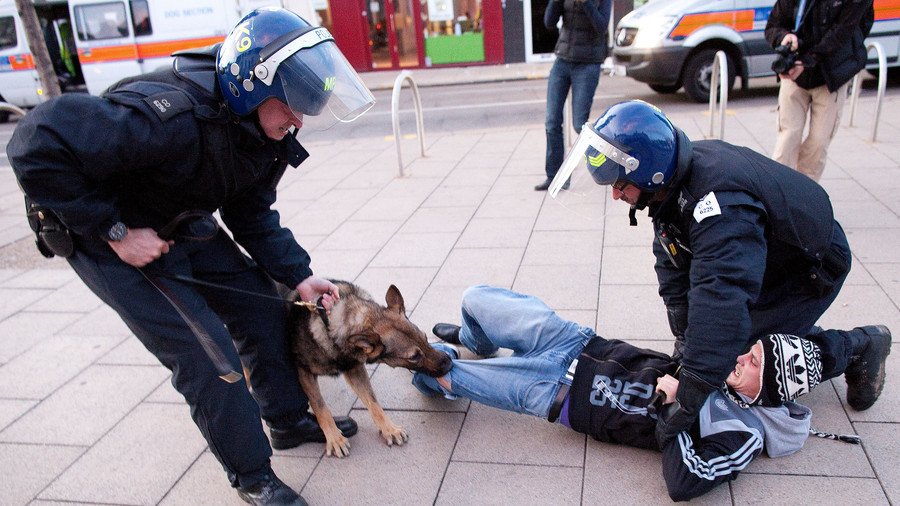 White suspects are more likely to be found with drugs during police stop and searches, yet black people remain eight times more likely to be targeted. Campaigners say the disparity amounts to "institutional racism."
A report by Her Majesty's Inspectorate of Constabulary and Fire and Rescue Services (HMICFRS) described the disparity in policing operations as "troubling" and warned it "continues to threaten trust and confidence in the police."
Analysis of new data from England and Wales carried out by the inspectorate revealed drug searches were more accurate on white people (33 percent) than black people (26 percent).
"There may be a number of reasons for these findings, but, taken alongside the fact that black people are more than eight times more likely than white people to be stopped and searched, they require an explanation that the service is currently unable to provide," the inspectorate said.
Andy Gregg, chief executive of equality campaign group Race on the Agenda, told RT the figures are further proof of the unequal treatment of black, Asian, and minority ethnic (BAME) people. "Yet again these new figures for stop and search show the continuing racial disparities that young black, Asian and minority ethnic people face at the hands of the police," Gregg said. "This institutional racism will only serve to further undermine any remaining trust or respect that these young people have for the police."
Stop and search powers, deemed the "most intrusive available" to police, can be deployed insofar as there are "reasonable grounds" to suspect someone is carrying items such as drugs, weapons or stolen property.
"[Data] suggests that the use of stop and search on black people might be based on weaker grounds for suspicion than its use on white people, particularly in respect of drugs," the watchdog said.
While the number of stop and search incidents has plunged from more than a million a decade ago to just over 300,000 in 2016-17, the number of them leading to arrests has reached a high of 17 percent. Police justify the use of stop and search on the basis that it is needed at a time of rising knife and gun crime, and to deter people from carrying out acid attacks.
However, a College of Policing report, which analyzed data between 2004 and 2014, found there is no significant correlation between higher rates of stop and search and lower rates of crime. The research found only limited evidence that increased stop and search rates had a meaningful deterrent effect on crime.
Commenting on the HMCIFRS report, the National Police Chiefs' Council Deputy Chief Constable Adrian Hanstock said that forces were "making good progress" ensuring the powers were used legitimately and fairly.
You can share this story on social media: