British counterterrorism laws breach human rights, lawyer tells RT (VIDEO)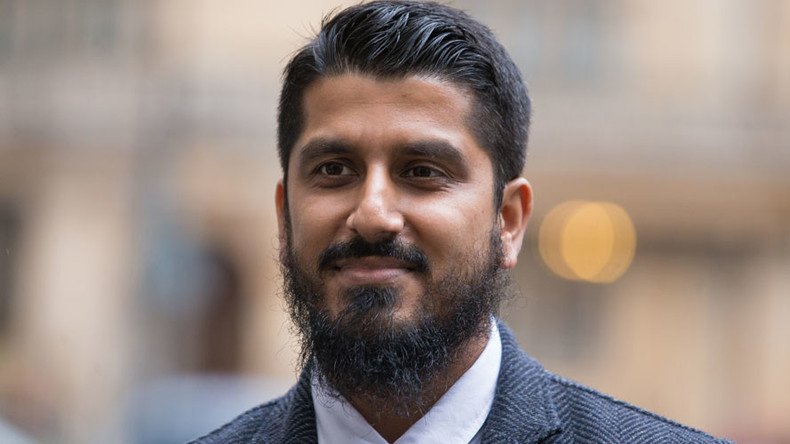 Indiscriminate powers for authorities to convict people under terrorism laws are in breach of human rights, a specialist lawyer has told RT.
Human rights lawyer Shoaib M Khan hit out at the "huge powers" of authorities to detain people under Schedule 7 of the Terrorism Act 2000, which he says are being "abused."
Khan took part in a debate on RT alongside former Metropolitan Police officer Peter Kirkham just hours after the international director of human rights monitoring group CAGE was found guilty of committing terrorist offences by refusing to unlock his phone and laptop when detained at Heathrow Airport.
Muhammad Rabbani was found guilty of willfully obstructing a police search at Westminster Magistrates' Court on Monday.
The UK's airport powers under Schedule 7 are inherently abusive, & UK Govt exploits them in the most oppressive & abusive manner possible: https://t.co/slX4n9SXpq

— Glenn Greenwald (@ggreenwald) September 26, 2017
He told the court he had an obligation to protect the confidential information of a CAGE client concerning allegations of torture at the hands of the US government.
"It was a case involving the US against an individual who was allegedly tortured over the course of 12 or 13 years in US custody," said Rabbani, who has previously been arrested 20 times under the same law.
Rabbani has been fined and sentenced to a 12-month conditional discharge.
Speaking to RT, Khan hit out at Rabbani's conviction being portrayed as related to terrorism offences, when there is actually "no connection between what he did and any form of terrorism.
"Indeed he hasn't even be suspected of terrorism," Khan remarked.
Former Met officer Kirkham said that under the Schedule "there is no requirement to suspect a person of being involved."
Although he conceded the Schedule is a "very wide provision," he said in regards to "information held in an encrypted device, I don't think a state should be able to say, 'well there is no way to get into that.'
"That would just open a Pandora box," Kirkham remarked.
But Khan argued instead that "whenever you give any individual or organization such huge powers, they are going to be abused."
While backing wider powers to tackle the terrorism threat, the former Met officer appreciated there is "definitely scope for a staggered approach to this," but added it is for Parliament to review, not the police.
Kirkham said the Schedule permits the stop and search of people coming into the country to determine whether they are involved in any terrorist activity.
He justified the law saying it is needed to "control our borders," but admitted some "tidying up" is needed round the information-collection side.
You can share this story on social media: