London's police failing to cope with soaring gun & knife violence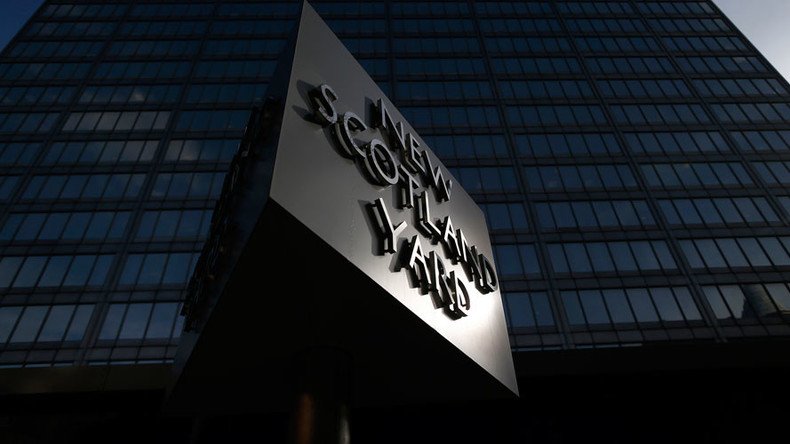 The Metropolitan Police registered a significant spike in knife and gun offences, while detection rates are falling across every category of crime.
An annual report published by Scotland Yard revealed a 42 percent increase in gun violence as well as a 24 percent rise in knife offences compared to the previous year.
In the 2016/2017 financial year, there were 12,074 knife crimes as well as 306 gun offences in London alone.
A major contributing factor is an emerging gun and knife culture amongst young Britons, who reportedly think it's "cool" to carry a weapon.
"I went to a primary school recently and I asked how many in this class of 30 kids knew someone who carries a knife. Three quarters of the class put their hands up," Assistant Commissioner Martin Hewitt said, as quoted by the Daily Mail.
"That's really worrying as most of these children would not be those that we would stop and search because they are 10-year-old kids.
"The reality is that people who carry knives are much more likely to be stabbed than people who don't. Parents and teachers need to do something to stop this phenomenon."
The new statistics reveal the first major increase in crime rates in the UK for three decades.
The reports comes after a warning by the Inspectorate of Constabulary, the government's police watchdog, that police in Britain are in a "potentially perilous state" due to the significant cuts to the force's budget.
The rise in gun & knife crime in London shows police are important. The govt should increase police funding & protect citizens, not cut it

— Edward Hardy (@EdwardTHardy) 13 April 2017
The Conservative Government's austerity measures would see the Met lose £1 billion (US$1.25 billion) by 2020.
"It's a lot of money and a massive change and as a result of that, I genuinely worry about the safety of London. We think we can expect to lose somewhere between 5,000 to 8,000 police officers," Metropolitan Police Chief Bernard Hogan-Howe commented on the cuts to the London Evening Standard.
"It will get pretty twitchy in terms of coverage of London. There would be less visibility. There would be less of it in the neighborhoods and in our response section. There is no doubt that we would be slower," he added.
Similarly, other police forces would face cuts of up to 40 percent with at least 22,000 policemen being forced out of a job.
Since the Conservatives took power, police forces across the country have lost 21,500 officers.
At the same time, the pressure on those policemen who did keep their job has increased as they are now also responsible for issues such as child protection and mental health.
You can share this story on social media: