'I'm going to be a terrorist,' 3rd London Bridge attacker told authorities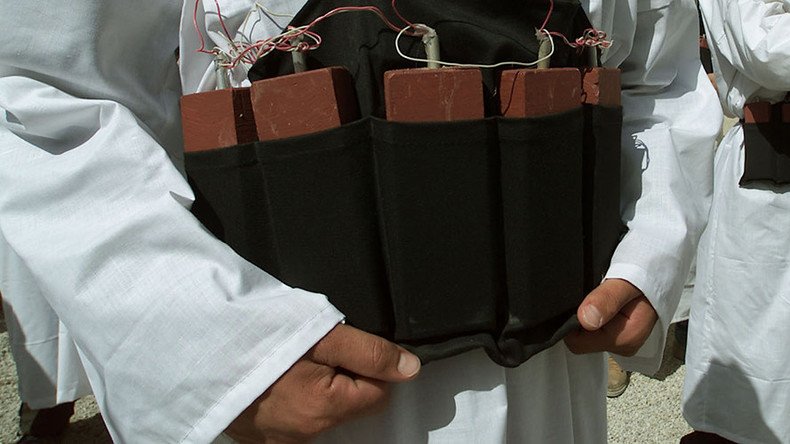 The Moroccan-Italian man identified as the third London attacker told Italian authorities "I'm going to be a terrorist" when he was stopped at Bologna Airport last year trying to travel to Syria, it has been reported.
MI5 say Youssef Zaghba, 22, was not a "police or MI5 subject of interest," the Metropolitan Police said.
According to news website Politico, however, Italian authorities had passed on information about Zaghba to British security services.
He had been stopped at Bologna Airport with a one-way ticket to Istanbul last year because he looked "agitated," a source told the website. When questioned by police at the airport about the reasons for his journey, he replied: "I'm going to be a terrorist." He was carrying no luggage.
Police reportedly called his mother, who lives in Italy, and according to Politico's source, had been worried about her son because he had been talking about jihad. She told the Italian authorities Zaghba was working in a Pakistani restaurant in London.
Italian police seized his phone and several SIM cards but did not arrest him because he had not committed a crime. They reported him to the authorities in Bologna, which began proceedings against him for terrorism offences.
In April 2016, a tribunal canceled the order under which Zaghba's phone had been seized and denied permission for police to retain a copy of his contacts.
After the airport stop, Italy's Internal Intelligence Service passed on details to the liaison officer for the UK's foreign security agency MI6 in Italy, who reportedly passed the information on to MI5, the Politico source said.
The alert to British authorities was a routine communication about a potential suspect, rather than an emergency red flag.
His name was also added to the police in Bologna to the Schengen Information System – an EU security database – but was still able to travel to the UK.
Pakistan-born Khuram Butt, 27, and Rachid Radouane, 30, believed to be of Libyan and Moroccan descent, who both lived in Barking, have been named as the other London Bridge terrorists.
All three men were shot dead by police within eight minutes of receiving an emergency call on Saturday night.
The terrorists killed seven and injured 48 when they used a rented van to mow down pedestrians on London Bridge. Wearing fake suicide vests, they then went on a knife rampage in Borough Market, stabbing victims with 12-inch blades.
Radouane was not a police or MI5 person of interest, police say.
Butt had been investigated by the Metropolitan Police in 2015 but was deemed "low priority" because there was no intelligence that he was planning an attack.
NHS England says 36 people remain in the hospital, with 18 in critical condition.
All 12 people arrested on Sunday after the attack have now been released without charge, the Metropolitan Police said.
A 27-year-old man was arrested on Tuesday in connection with the incident.
You can share this story on social media: