Allies must help Britain root out terrorist funders, says Boris Johnson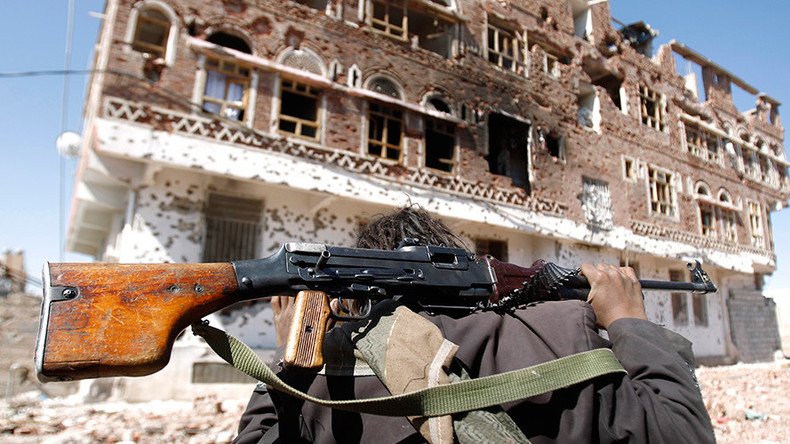 Britain must work with other countries to root out those funding terrorism in the UK, whether revenue streams are provided with the knowledge of allied governments or not, said Foreign Secretary Boris Johnson.
His comments came as the Home Office admitted an investigation commissioned by former Prime Minister David Cameron into the funding behind jihadist groups operating in Britain may never be published.
It is understood the report focuses on British ally Saudi Arabia, which has been repeatedly highlighted by European leaders as a funding source for Islamist extremists, and may prove politically and legally sensitive.
Speaking to reporters in Newcastle on Tuesday, Johnson said he could not comment on the confidential document, according to Reuters.
He added, however: "I think you are making a valid point about … the role of other countries, governments or not, in funding, wittingly or not, funding groups that are … responsible for terrorism and in funding mosques where all sorts of hateful nonsense is being spouted.
"We of course need to focus on that. But that should in no way exculpate the people who have done this, the criminals, the scumbags who are responsible for terrorist atrocities in our country."
Labour and Liberal Democrat leaders are calling on Prime Minister Theresa May to allow the report's publication. Calls for the release of the inquiry are growing more vocal after Saturday's terrorist attack in the London Bridge area, in which seven people were killed.
Islamic State (IS, formerly ISIS/ISIL), which espouses an extremist version of the puritanical Sunni Wahhabism practised in Saudi Arabia, claimed responsibility for the incident, the third terrorist attack on British soil in less than three months.
Labour leader Jeremy Corbyn said on Sunday that the UK needs to "have some difficult conversations, starting with Saudi Arabia and other Gulf states that have funded and fueled extremist ideology.
"It is no good Theresa May suppressing a report into the foreign funding of extremist groups. We have to get serious about cutting off the funding to these terror networks, including ISIS here and in the Middle East."
Writing in the Guardian on Monday, Liberal Democrat leader Tim Farron said: "Theresa May now has a choice. Does she publish that report or keep it hidden?
"May talks of the need to have some difficult and sometimes embarrassing conversations. That should include exposing and rooting out the source funding of terror, even if it means difficult and embarrassing conversations with those like Saudi Arabia that the government claims are our allies."
The inquiry was commissioned by Cameron at the insistence of the Liberal Democrats in exchange for their support of extending UK airstrikes against IS from Iraq into Syria in December 2015.
Eighteen months later, however, the report has not been completed and will not necessarily be published, according to a Home Office spokesperson, who said a decision on the future of the investigation will be taken after the June 8 election.
You can share this story on social media: