Ultra-left or blueprint for growth? Labour manifesto gets mixed reviews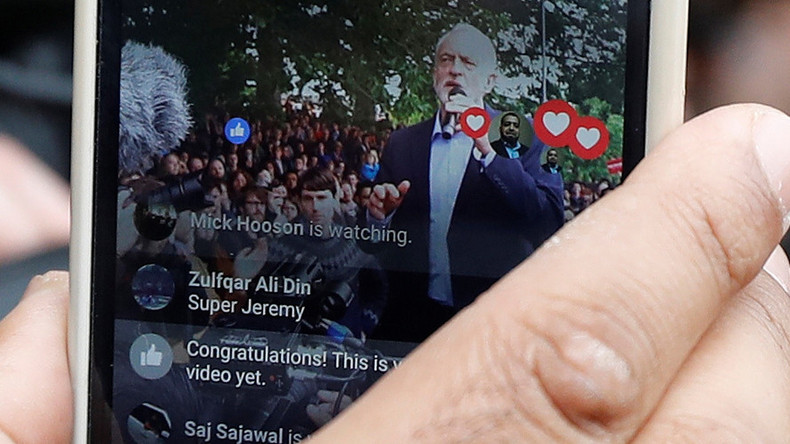 The Labour Party's 2017 election manifesto received mixed reviews from experts and politicians, although there was broad agreement that it marked a radical departure from promises of the past.
The 'For the Many Not the Few' manifesto was officially launched on Tuesday morning, promising a series of investments in national infrastructure and higher taxes for the rich.
Read more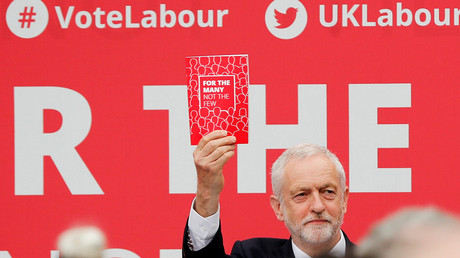 Labour leader Jeremy Corbyn called the policies "radical and responsible."
Politicians react
While party leaders across the spectrum set about picking apart Corbyn's commitments, none seem to have as big an issue with Labour's policies on revamping Britain's decaying pub industry as the UK Independence Party (UKIP).
"Whilst guaranteeing to list all pubs as assets of community value to help stop them being sold off to supermarket chains and the like is laudable, when combined with a refusal to rule out a rise in beer duty it is nothing but an empty gesture," UKIP leader Paul Nuttall observed.
"Protecting pubs from becoming supermarkets, while at the same time reinforcing the supermarkets' ability to undercut pub prices is fantasy economics, and a cruel fantasy at that."
Green Party co-leader Caroline Lucas was more enthusiastic about the little red book.
"A big step forward on a fairer economy. Some good, some bad on climate change. Weak on Europe. Terrible on Trident," she tweeted on Tuesday, before claiming Labour had copied some of her party's policies.
Meanwhile, Liberal Democrat leader Tim Farron went on the offensive, claiming the "Labour Party is already dead."
Tim Farron on #Labour: 'You could say that 1983 was the longest suicide note in history, this time there's no point - they're already dead.'

— Shaun Connolly (@shaunconnolly01) May 16, 2017
"The only party offering a clear alternative to the extreme Brexit version of Theresa May are the Liberal Democrats," Farron insisted
Prime Minister May herself argued the Labour manifesto didn't "add up."
"If you look across that manifesto, the question isn't what people are promising, but can you believe that people will deliver what they're promising," May said during an event in the West Midlands.
"You can only fund our National Health Service (NHS), you can only have the funding that we made available in relation to childcare if you've got that strong economy. What we see from Labour's proposals today, as I say, is that they don't add up and their nonsensical economic policies would mean it's ordinary working families that would pay the price of Labour's coalition of chaos."
Media reacts
Even the mainstream media seemed impressed with the document, with the Evening Standard's editorial, penned by former Tory chancellor George Osborne, saying Corbyn's Labour should get "marks for honesty."
"He's right to say that if the British people want their government to spend a lot more money, they are going to have to pay a lot more in taxes. For two decades there has been an illusion that – to borrow a phrase from our Foreign Secretary – we can have our cake and eat it," Osborne wrote in the day's editorial.
The paper's front page ran with the words "Jeremy Corbyn flies the red flag" – a nod to the leader's unabashed socialism.
BBC political editor Laura Kuenssberg echoed the sentiment, saying Labour's plans were "very, very different to any political party's recent manifesto."
"This is a document in [Jeremy Corbyn's] image, broadly hoping that voters think it's time for something really different," she said.
Kuenssberg suffered a humiliation earlier in the day, however, when a prankster posed behind the BBC journalist holding up a sign reading "fake news."
Former NUS vice-president Piers Telemacque held up the handmade sign following repeated complaints about Kuenssberg's alleged bias against Corbyn and his supporters.
The journalist was reprimanded by the BBC Trust for inaccurately reporting Corbyn's views in January.