BBC's Laura Kuenssberg 'misreported' Corbyn story… but no evidence of bias, says Trust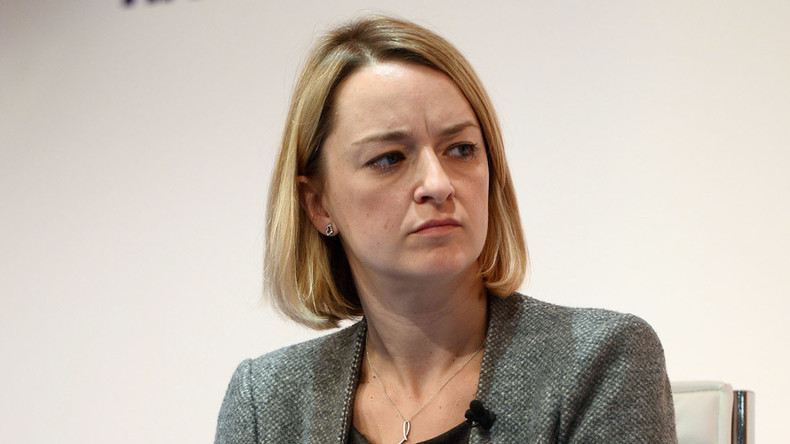 Award winning BBC political editor Laura Kuenssberg has been reprimanded by the BBC Trust for inaccurately reporting Labour leader Jeremy Corbyn's views on shoot-to-kill policies in the aftermath of the Paris attacks.
The Trust concluded that Kuenssberg breached the BBC's impartiality and accuracy guidelines at a time of "extreme national concern," but insisted there was no evidence of bias or of intent on the part of the journalist.
The report was broadcast for the News at Six in November 2015, shortly after terrorists attacked the Bataclan and other sites in Paris.
The news package included a clip of Corbyn saying: "I am not happy with a shoot-to-kill policy in general. I think that is quite dangerous and I think can often be counterproductive. I think you have to have security that prevents people firing off weapons where you can."
Kuenssberg had presented Corbyn's response as an answer to a question on whether he would be "happy for British officers to pull the trigger in the event of a Paris-style attack."
However the BBC Trust concluded Corbyn had been responding to a question asking whether he would be happy to order police or military "to shoot to kill" on Britain's streets – and not specifically in response to a Paris-style attack.
A viewer complained to the Trust about the broadcast after four separate complaints were rejected by the BBC.
The Trust found the inaccuracy was "compounded" when Kuenssberg went on to state that Corbyn's message "couldn't be more different" to that of then-prime minister David Cameron.
In its report, the Trust concluded the inaccuracy was particularly important when dealing "with a critical question at a time of extreme national concern."
"According to this high standard, the report had not been duly accurate in how it framed the extract it used from Mr Corbyn's interview."
BBC News director, James Harding, rejected the Trust's ruling and defended Kuenssberg as "an outstanding journalist and political editor with the utmost integrity and professionalism."
He said: "While we respect the Trust and the people who work there, we disagree with this finding."
Thousands of Corbyn supporters launched a campaign last May against Kuenssberg's perceived bias against the Labour leader.
Some 35,000 people signed a petition calling for the journalist to be sacked.
The reporter was named Broadcaster of the Year by the Political Studies Association last November and Journalist of the Year by Press Gazette last December.
You can share this story on social media: