'EU chief Juncker's trying to get me sacked,' says Brexit secretary David Davis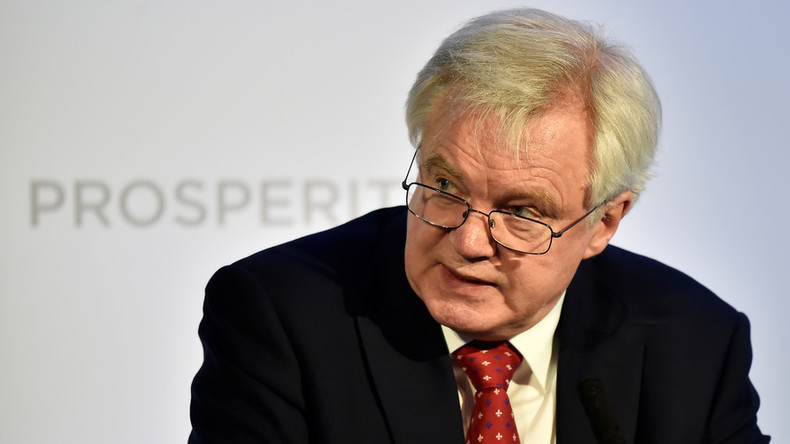 Brexit secretary David Davis has accused European Commission President Jean-Claude Juncker of trying to get him "sacked" after a series of negative briefings about him were leaked.
Davis claims leaked reports last week following a now infamous meeting between Prime Minister Theresa May and Juncker were intended to undermine him and the Conservative Party ahead of the upcoming general elections.
Read more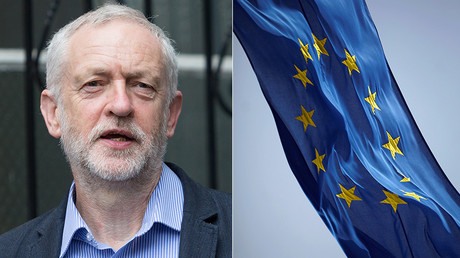 According to reports published by a German newspaper, during the meeting at Downing Street Davis repeatedly mentioned a court case he had brought against the government which questioned the legality of the Investigatory Powers Act. The bill had been drafted by May when she was home secretary.
"The visitors wondered whether Davis would still be in charge of the negotiations after the election," the report read.
Davis told the Telegraph: "All these stories are briefing against me trying to get me sacked – which of course is a compliment by the way.
"If they don't want me across the table, there is a reason for that – it is in Britain's interests, not theirs."
Juncker spoke out against the leaks earlier this week, saying they were a"serious mistake" and denying he was responsible for them.
Davis said the EU Commission president has now "learnt his lesson" and will stop "meddling in British politics."
He did, however, accuse Juncker and his team of attempting to undermine him and May after realizing a win for the Conservative Party in the June 8 general election would strengthen Britain's negotiating position, while weakening that of the EU.
"They understand that a vote for Theresa May reinforces her negotiating hand.
"One of the things that may have led to that briefing is the fact they know a big mandate from the British people is a big mandate in the negotiation and helps [us] and doesn't help him."
Following the leaks, May said the reports were just "Brussels gossip," and that she and Juncker had "constructive" talks during the meeting two weeks ago.
Read more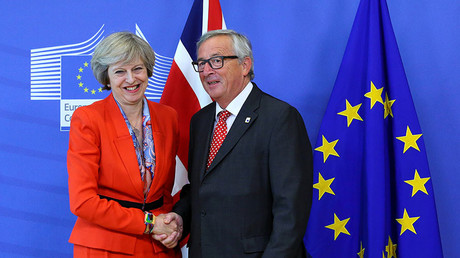 Shortly after meeting the queen to announce the dissolution of Parliament, however, May accused the EU of trying to thwart the result of next month's polls.
"Britain's negotiating position in Europe has been misrepresented in the continental press," she said.
"The European Commission's negotiating stance has hardened… Threats against Britain have been issued by European politicians and officials.
"All of these acts have been deliberately timed to affect the result of the general election which will take place on 8 June."
She also claimed that despite attempts to have a "special partnership" with the EU, there are some in Brussels who simply do not want "Britain to prosper."
Davis nonetheless said he would seek "quick deals" on common ground areas, such as the much debated topic of expats' rights once the UK is out of the bloc.
"We think this can be resolved very quickly, we want to be generous to European citizens, we want them to be generous – or the other 27 countries – to be generous to British citizens," he said.
"I will want to talk to them very, very quick about that. I see no reason why we can't have an 'in principle' agreement straightaway for EU nationals and British nationals abroad."