UK's biggest buy-to-let landlord bans curry-eating 'colored' people from renting his properties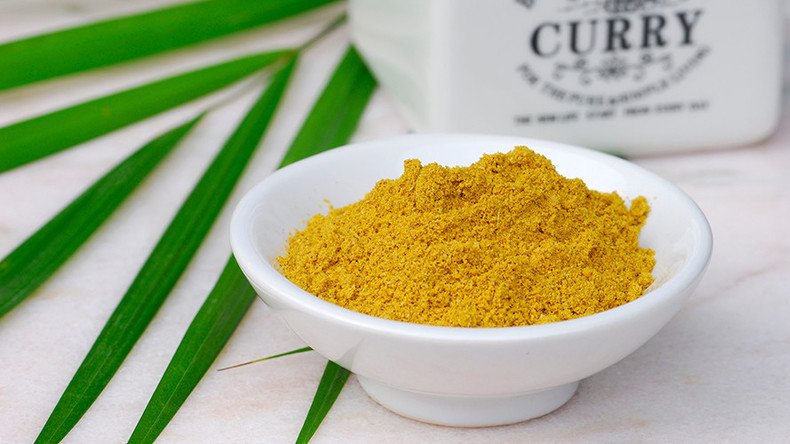 One of the biggest landlords in Britain has come under fire for secretly banning "colored" people from renting his properties.
In a bizarre email directive to his lettings agent Evolution, Fergus Wilson, 69, specified he wants "no colored people because of the curry smell at the end of the tenancy."
After the email was leaked to the Sun on Tuesday, the millionaire was unapologetic.
"To be honest, we're getting overloaded with colored people," Wilson told the Sun.
"It is a problem with certain types of colored people – those who consume curry – it sticks to the carpet. You have to get some chemical thing that takes the smell out. In extreme cases you have to replace the carpet."
The decision was taken after Wilson was reportedly left with a £12,000 (US$15,000) bill for carpet cleaning and other procedures to get rid of food smells from one of his homes.
He also confirmed that "at one point" he had asked his letting agents not to take non-whites as tenants, but argued that he is not a racist as he lets "n*****s" rent from him.
"They haven't generated a curry smell at the end of the tenancy," Wilson told the Daily Mail.
"How many white people are going to go into a house that smells of curry and are going to buy the house? They are just going to walk away like me and not make an offer.
"If that makes me racist, that makes 99 percent of people who buy houses racist. I believe 99 percent of other British people would do precisely the same."
Wilson could face legal action, as racial discrimination by landlords is considered a civil offense under British law.

"Fergus Wilson basically inviting and conceding Equality Act claims en masse," the housing lawyer and blogger Giles Peaker wrote on Twitter.
In a statement, a spokesman for anti-racism charity Hope Not Hate said: "You simply cannot treat people like this and deny them a place to live due to their skin color.
"If people such as this man continue to choose tenants on the basis of ethnicity he should face the full force of the law."
Evolution was quick to distance itself from the landlord, saying it did not "condone" the directive, but that in the end, "it is up to the landlord who they take on."
Previous offenses
This isn't the first time Wilson, who is believed to own up to 1,000 homes in Kent, has found himself in hot water over his tenancy restrictions.
In January another of his directives was leaked, showing the businessman refusing to rent his homes to single parents, "battered wives" or plumbers.
Families with children under the age of 18, single adults and low income workers also found themselves on the landlord's unusual blacklist.
"Like any business, we are constantly fine tuning to best advantage," Wilson said at the time.
He is also known for having sent eviction notices to over 200 tenants on housing benefit, suggesting the move would prevent them from getting into more debt.
In December 2014, after a series of cases of "mistaken identity" led to several council tax disputes, Wilson also stopped letting his properties to people with his own surname.
Wilson, who runs his business with his wife Judith, has previously said he was thinking of selling his entire portfolio for £250 million.
Wilson's banned tenants list in full
Single mothers and single fathers
Victims of domestic violence
Families with children under 18 (over 18-year-olds must be co-tenants)
Single adults
Low income workers
Zero hours workers
People on housing benefit
People without rent guarantee
Pet owners
Smokers
Plumbers
People called Wilson
"Colored people"
You can share this story on social media: