4 in 10 Britons living in 'squalid, below-standard homes,' claims housing charity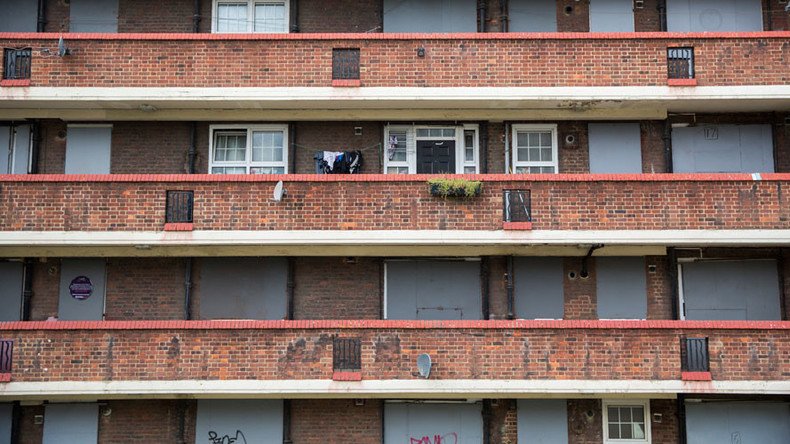 More than four in 10 homes in Britain are falling short of an acceptable standard to live in, with many not having hot or cold water and being infested with mold or pests, according to an alarming new report.
The housing charity Shelter asked Britons if their homes met a series of conditions which together make up what it calls the "Living Home Standard," and 43 percent of homes apparently failed the test.
The criteria came up with 39 tests to meet the standard which it divided into five areas - affordability, decent conditions, space, stability and neighborhood.
Nearly a fifth of homes failed the test on a lack of decent conditions. Some were not structurally sound, many had mold or vermin problems, and some could not be heated safely and effectively.
One in 10 respondents failed to meet the criteria of adequate housing due to instability, with renters on short-term contracts worried they could be kicked out of their homes at short notice.
The research found more than one in four of the almost 2,000 homes surveyed said their homes failed basic standards of affordability, which forced people to have to cut back on essentials like food and heating just to pay their rent or mortgage.
The problem appears to be particularly pronounced in London, where 73 percent said their homes failed the test on some level.
"It is really shocking, and it is up and down the country. Yorkshire is least badly affected – and it's still one in four," Shelter's campaign chief Anne Baxendale told the Independent.
"It affects people living in every kind of home, and people of all ages, but particularly the young. This is the start out in life that we are giving young people.
"We need to say enough is enough, we can't carry on like this, falling so far short of what we expect of ourselves as a country."
The charity is calling on the government to put new controls on the standards of homes that are being built, creating safe neighborhoods to live and putting regulations so new homes aren't so cramped.
Local councils need to be better equipped to investigate and clamp down on rogue landlords, Shelter said.
A spokesperson for the Department for Communities and Local Government told the newspaper good quality housing was "an absolute priority" and that more than 1 million sub-standard properties had been "brought up to standard" since 2010.
"We've also set out the most ambitious vision for housing in a generation, doubling the affordable housing budget to £8 billion to deliver 400,000 more quality homes."
You can share this story on social media: