Money for rogue landlord crackdown being used to arrest tenants instead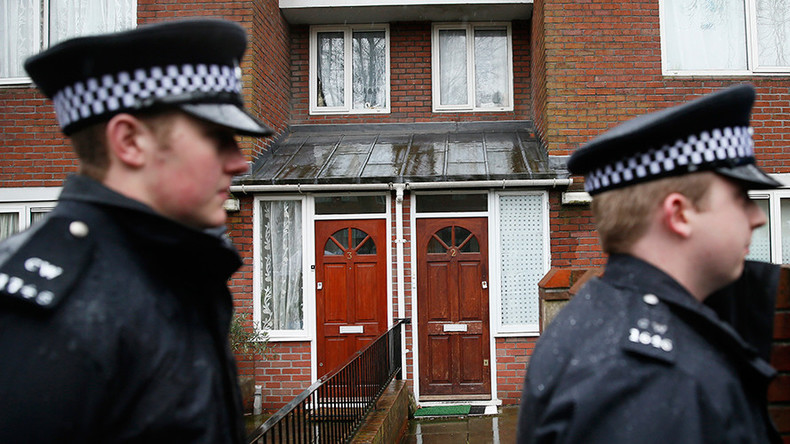 Millions of pounds' worth of government funds earmarked to combat rogue landlords is being used to arrest tenants instead, a series of Freedom of Information (FoI) requests have revealed.
According to documents collected by the Radical Housing Network (RHN), almost £6 million (US$7.85 million) of taxpayers' money originally destined to tackle landlords letting their homes illegally or in dangerous conditions is unofficially being used to tackle tenants.
Programs launched by the then-Conservative-Liberal Democrat coalition government in 2012 and 2013 "to crack down on criminals that make tenants' lives a misery" granted 30 councils funds specially devised to address shoddy rentals such as "beds in sheds" and "rogue landlords."
The initiatives were priced at £1.8 million and £4 million respectively.
The RHN found a third of the councils awarded with cash were inside the London area. It also found that the process of locating faulty properties involved "multi-agency visits" - local authorities raiding homes together with police, tax collecting and UK Border Agency (UKBA) forces.
In the borough of Ealing in west London, more than 10,000 buildings were visited, leading to two prosecutions. The council, however, was happy to confirm that both the UKBA and HMRC were involved in the investigations.
In Newham, east London, the documents state there were "nearly 400 arrests while on joint property licensing operations." The nature of these arrests and how many of those arrested were actually tenants is unclear.
The published documents do show that some raids led to 24 UKBA detentions in Redbridge, several referrals for council tax and drugs offenses in Peterborough and dozens of Anti-Social Behavior Order (ASBO) notices in Barnsley.
"Rogue Landlords" = landlords who rent out overcrowded houses, that is some of the only places in inner London poorer people can live.

— Tom Gann (@Tom_Gann) September 21, 2016
Campaigners believe many of the council actions, including demolitions, have caused more risk to tenants than their homes' owners. Regardless of whether councils intended for their local residents to be the real target of their raids, the RHN report states that "the results are likely to be the same - tenants made homeless, facing large rent increases or even being detained for reasons entirely unrelated to their poor housing situation."
"This report shows that the people who are the victims of the appalling practices of rogue landlords are now being made to suffer, from what is little more than a ham-fisted publicity stunt, designed to make a few politicians look dynamic and proactive," Migrants' Rights Network director Don Flynn told Vice.
"The tenants lose whatever accommodation they have and the landlords are escaping with little more than a warning letter. By every standard 'beds in sheds' has proven to be a complete flop."