Lord Heseltine fired by Theresa May for rebelling against 'hard Brexit'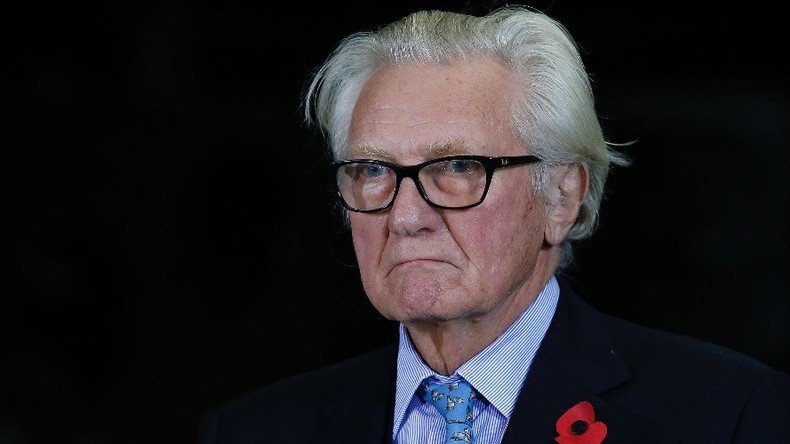 Former cabinet minister and life peer Lord Heseltine was sacked as a government adviser after voting against "hard Brexit" in the House of Lords on Tuesday evening.
The former deputy prime minister said he was having dinner with his wife after the much-contested debate when he was called back to Westminster and given his marching orders.
Tuesday's debate saw the Lords defeat government's plans to skip a parliamentary vote on EU withdrawal conditions.
Peers voted 366 to 268 on a "meaningful" Brexit discussion in the Commons, including 13 Tory rebels. It was the government's second drubbing in the Lords, after losing a vote on European citizens' rights last week.
Speaking to BBC Radio 4 the following morning, Heseltine said he knew there would be consequences to his rebellion, but that he did not expect to be fired.
Heseltine had been advising May's cabinet on a series of subjects ranging from local government infrastructure to industrial strategy. He was shown the door by the Lords chief whip.
"I heard nothing from Number 10 [Downing Street], I've had no relationship with Number 10 since the new prime minister [Theresa May]. But I'm not complaining, I was getting on with the job that I was doing," he told the BBC.
When asked whether May was making an example out of him to intimidate other rebels, Heseltine's comments were more reserved.
"I've never met Theresa May and so I can't make a judgment. She's doing very well in the post, public opinion approves of what she is doing, and so I'm not going to get involved in a sort of tit-tat of personalities.
"My preoccupation has been from the very beginning that I believe that the referendum result is the most disastrous peacetime result that we've seen in this country," he added.
The dismissal came as a shock in Westminster, as Heseltine's Europhile positions were well-known.
"My own personal decision has been clearly established since I joined the Conservative Party in 1951," the baron told the Lords on Tuesday evening. "I deeply regret the outcome of the [EU] referendum."
Heseltine took his chance to criticize leading Brexiteers, including Foreign Secretary Boris Johnson, for having no idea what they were doing.
"I also took the view, perhaps naively, that as campaigners for Brexit it was not unreasonable to assume that they might have answers to the numerous issues that we face," he added.
"The fightback starts here."
Government sources denied that Lord Heseltine's dismissal came as a warning to MPs thinking of rebelling against the government line when the Bill returns to the Commons on Monday.
You can share this story on social media: