May to resist Brexit Bill amendments, but Tory rebels vow to fight for EU citizens' rights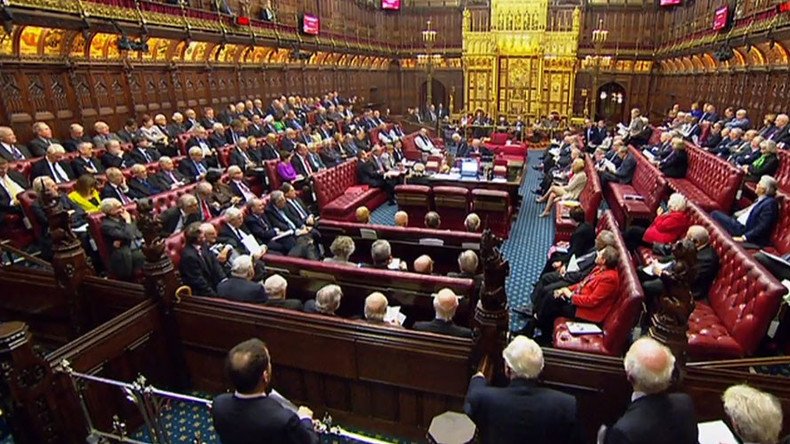 Prime Minister Theresa May will forge ahead with her Brexit Bill without amendments proposed by the House of Lords and Labour MPs. Rebels in her own party, however, have pledged to vouch for the rights of EU citizens living in the UK.
On Wednesday the House of Lords handed the Tory government an embarrassing blow when it backed changes to May's plans, promising to protect the rights of European Union (EU) nationals living in Britain.
EU divorce proceedings are set to begin at the end of the month, but May is unwilling to guarantee Europeans leave to remain without assurances that similar rights will be given to Britons living abroad.
Her cabinet had already vowed to fight the Lords' amendment. However, 30 of May's Conservative MPs have rebelled, saying they will stand with EU nationals.
"The prime minister has made clear her intention that the bill should be passed unamended," May's spokesman said.
"MPs have already voted it through unamended at the first stage so we expect that to be the case again."
In the upper chamber, 358 peers voted in favor of Labour's amendment guaranteeing the rights of EU residents, while 256 opposed.
Reports that dozens of Tory MPs will also back the amendment signaled a possible defeat for the PM.
"We understand there are 30 Tories who are saying they will vote to support this amendment," independent crossbencher Baroness Molly Meacher told BBC Radio 4's Today program on Thursday morning.
"Obviously the Tory whips in the Commons are going to work extremely hard with all sorts of bribes to get these people to vote with the Government. I believe it can be won in the Commons on the basis of morality and principle – and Tories are principled people in general."
However, there isn't consensus among the Opposition either, with Labour Brexiteers expressing their fury at the Lords' decision.
"The British people voted in their millions to leave the EU, and their elected MPs passed the Article 50 Bill without amendment," said MP and Vote Leave campaign co-chair Gisela Stuart.
"The House of Lords should do the same and not seek to frustrate the Brexit process."
The Bill will return to the Commons on March 13 and 14, when the final decisions are expected to be made.
You can share this story on social media: