Is Theresa May's Brexit strategy about to be derailed by 2nd Scottish #IndyRef?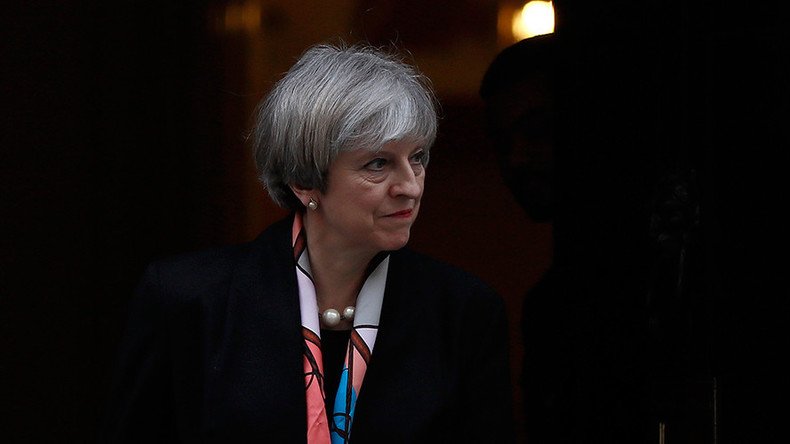 UK Prime Minister Theresa May fears First Minister Nicola Sturgeon could call for a second Scottish independence referendum the moment negotiations for Britain's exit from the EU are launched next month.
According to the Sunday Times, Downing Street is bracing for a repeat of the September 2014 referendum after Sturgeon said bringing the UK out of the single market would "undoubtedly" raise the chances for another independence vote.
"It is possible that we will have to face Nicola Sturgeon calling a second referendum, have to bring in direct rule in Northern Ireland and trigger Article 50 all at the same time," a government source told the newspaper.
In an effort to garner support for her own government and deter Scottish people from voting for independence in the eventuality of a referendum, May wrote in the Holyrood magazine that the UK shares "common grounds" with Scotland.
"Despite what you might read in the newspapers, it is clear that there is considerable common ground between us.
"We all want the freest possible trade in goods and services between the UK and the EU's member states."
She added that "a new, comprehensive" free trade agreement would be struck between the UK and EU in order to cover bilateral interests.
She also urged people to vote for the Scottish Conservative and Unionist Party during the next round of local elections on May 4.
The prime minister's comments indicate the government is backpedalling on the possibility of another Scottish independence vote. Earlier this month, Downing Street shrugged off the issue, saying it had long been "settled."
Speaking to BBC Scotland, Defense Secretary Michael Fallon said Sturgeon could "forget" calling for another independence vote, claiming she had to "respect" the UK's decision, despite the majority of Scots voting to stay in the EU.
"She [Sturgeon] is constantly asking us to respect the SNP [Scottish National Party] government, but she has to respect the decision of Scotland to stay inside the UK in 2014 and the decision of the UK to leave the EU," Fallon said.
A YouGov poll last month found that the majority of Scottish people are against Scotland pulling out of the UK, with 54 percent opposing independence against 46 percent supporting it.
But an SNP spokesman said: "There is already a cast-iron democratic mandate for an independence referendum – that was delivered in last year's Holyrood election, however much the Tories might try to deny it.
"That mandate also stems from the EU referendum, which saw Scotland vote by a 24-point margin to stay in Europe – and Theresa May's reckless pursuit of an economically ruinous hard Brexit will only strengthen opinion in Scotland against leaving Europe."
Labour leader Jeremy Corbyn yesterday sparked controversy after telling the SNP that it should forget a second independence referendum, and that it should be "ashamed" of how it has governed Scotland for the past decade.
"There is no appetite for yet another referendum," Corbyn said while speaking at a party's conference in Perth.
"To the SNP I say this, Listen to the people and respect democracy.
"The Scottish people are telling you to get on with your day job and start fixing the mess you have made.
"But maybe that's too much like hard work for the SNP. Far better for them to call for another referendum to divert attention away from their appalling record on colleges, social care, the NHS and transport," he added.
You can share this story on social media: